If you get a spare five minutes today, make sure you head across to The Guardian to to read Greg Jericho's ripping dissection of negative gearing, which he proves is nothing more than a legal tax rort that reduces housing affordability:
As the cabinet papers of September 1987 noted, it is "a generally recognised tax shelter", which is a polite way of saying a legal tax rort…

Those in favour of negative gearing often cite how when the Hawke government did away with it, rent prices shot up…

The real reason for the previous increase in rents in Sydney and Perth was due to "local influences rather than tax measures dominate in metropolitan rental markets", as found in the 1987 cabinet papers.

At the time, the big local influence on rental prices was vacancy rates. In Sydney and Perth vacancy rates before the removal of negative gearing had fallen sharply, and thus, not surprisingly, rent prices went up as people were desperate to find a place:

…The Reserve Bank uses data from the Household, Income and Labour Dynamics in Australia Survey. That survey found that in 2010 that the richest 20% of households were much more likely than other households to have an investment property loan:

…And since 2002 there has been a surge in investors within the richest 20%. In 2002 just 16% of the richest 20% of households had an investment loan, by 2010 it was up to 23%…

And it is a rort. It does not affect rents because it has little impact on the level of housing stock: 92% of investor housing loans are to buy established dwellings…

So it is really just a subsidy for people who are speculating on the real estate market…

A look at rental prices over the past decade shows that rents have actually risen by more than the price of new dwellings purchased by owner occupiers…

So why does negative gearing remain?

Because of the 1.8m investors and the industries behind it…

Laughably, in 1987, the Masters Builders Association suggested that negative gearing "exerted a strong psychological influence on landlords and investors". Which I guess is a way of saying – don't bother with the evidence – go with "the vibe".

And thus it remains.
Seriously, go check the article out. While the arguments against negative gearing are nothing new, there's loads of charts and some interesting historical information that I hadn't seen before.
Anyone still arguing for negative gearing on policy grounds must either be stupid or have a clear vested interest (most likely the latter).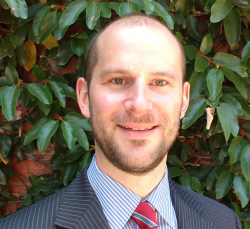 Latest posts by Leith van Onselen
(see all)