By Martin North, cross-posted from the Digital Finance Analytics Blog:
One of the arguments often used to disprove any issues in the housing market is the fact that some households are paying well ahead of required repayments. For example in the recent RBA Bank Stability Report, they say "Outside of investor housing, household sector finances are currently less cause for concern. Household credit growth has remained moderate, because new lending for purposes other than investor housing has been more subdued and because existing borrowers are taking advantage of low interest rates to pay down debt more quickly than contractually required. The aggregate mortgage buffer – as measured by balances in offset and redraw facilities – has risen to almost 16  per cent of outstanding loan balances (more than two years' worth of scheduled repayments at current interest rates). "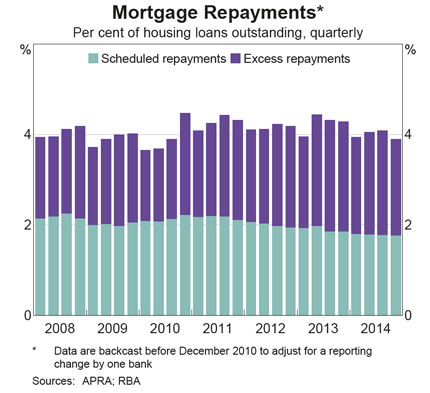 "More broadly, households continue to save a greater share of their income than in the decade or so prior to the financial crisis. Households' ability to meet interest payments on their loans is being aided by the low level of interest rates. However, while the debt-to-income ratio has been relatively stable over the past decade or so, especially once balances in offset accounts are netted off, it is high relative to its longer-run history."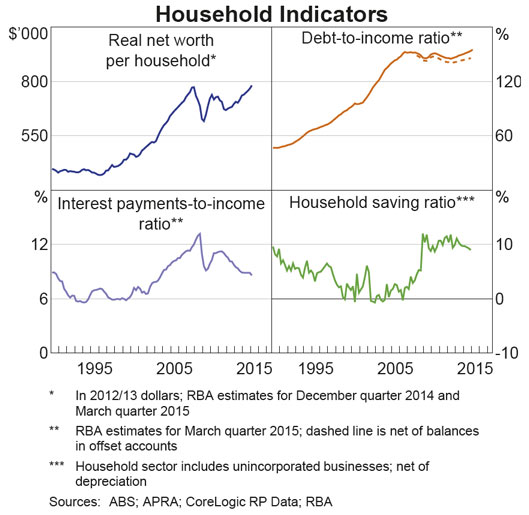 Some occupations are more likely to be ahead, including those working in the agribusiness sector, office and administration and sales.Those in mining, and legal professions and social sciences are least likely to be ahead.

The geographic footprint is interesting, with households in the Melbourne region the most likely to be paying ahead, then Brisbane, whilst a lower relative proportion in located in the Sydney region. Households in WA are less likely to be paying ahead, whilst relatively, those in Canberra are more likely to be paying above the minimum.

The top 10 pay ahead post codes in NSW are Dubbo, Naremburn, Greystanes, Baulkham Hills, Earlwood, Leumeah, Woollahra, Cronulla, Narrabeen, and Castle Hill. In VIC, Cranbourne, Tarneit, Derrimut, Wheelers Hill, Northcote, Malvern, Langwarrin, Kennington, Bundoora and Greensborough. In QLD Mount Pleasant, Harristown, Caboolture, Benowa, Basin Pocket, Millbank, Buderim, Geebung, Coral Sea, and Brighton. In WA Tapping, Canning Vale, Success, Currambine, Wonthella, South Perth, Morley, Huntingdale, Midland and Lamington.
At current interest rate levels, the average coverage is about eleven months, though some have even more in the bank.

  So, the conclusion is that the households who are paying ahead have smaller mortgages, lower LVRs live in more established suburbs and are under less financial pressure. However, do not be deceived, there are significant numbers of household with high LVRs and LTI's and no hope of paying forward. We showed that in our previous post. You cannot make a compelling case for saying the housing sector is fine on the back of paying ahead data. It is too myopic.