Liberal figures have come out of the woodwork opposing Treasurer Joe Hockey's brain fart suggesting home buyers should be able to raid their superannuation nest eggs to purchase their first home – a proposal also described by Prime Minister Tony Abbott as a "perfectly good and respectable idea".
The most telling opposition has come from former Treasurer, Peter Costello, who warned against the proposal during a wide ranging interview with The ABC:
"If you want it to top up people's retirement, if you want it to save the Government money and it has that dual purpose, then you probably won't allow people to draw down on it for housing"…
Costello's criticism follows that of current Finance Minister, Mathias Cormann, who last October strongly opposed accessing superannuation for housing when the idea was first raised by independent senator, Nick Xenophon:
"Increasing the amount of money going into real estate by facilitating access to super savings pre-retirement will not improve housing affordability"…

"The only effective way to tackle housing affordability is by boosting housing supply, not by boosting demand"…
Liberal backbencher, Angus Taylor, has also bagged the move, claiming early access to super would compound house prices while placing more strain on the Aged Pension:
"You've got to step back and say what is the purpose of super and very few people ask this question"…
Hockey's super-housing fix is beginning to look like Abbott's paid parental leave (PPL) in that it is opposed by virtually all economists, most commentators, and even some within his own party. Let's hope he will have the good sense to reverse track quickly, before it becomes a damaging embarrassment like PPL became for Abbott.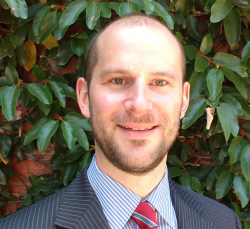 Latest posts by Leith van Onselen
(see all)