With the release of population data for the September quarter yesterday by the ABS, I thought it timely to update the dwelling construction vs population growth figures nationally and across the major capitals to see where housing supply pressures might be easing/worsening.
Note these charts represent a basic guide only and do not account for:
The type of dwelling built, which is becoming increasingly important given the proliferation of tiny apartments across the major capitals, which necessarily house less people. Hence, a larger number of dwellings may need to be built than was previously the case to house a given number of new residents.
The cost of this supply, which tends to be overly expensive due in part to the raft of planning-style restrictions and charges.
First, the national picture: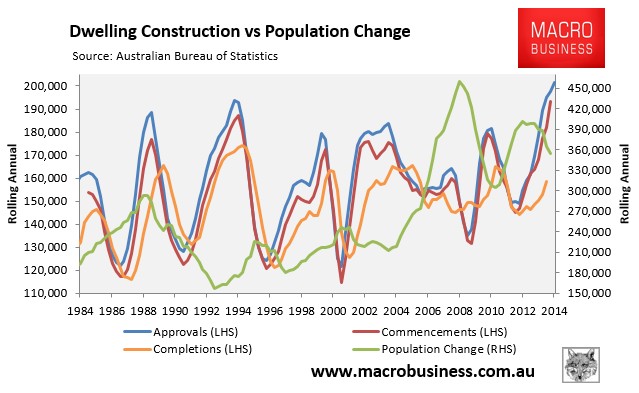 As you can see, after a decade of poor supply, the number of dwellings being constructed is rising strongly just as population growth is falling, suggesting the supply-side shortage is diminishing.
New South Wales: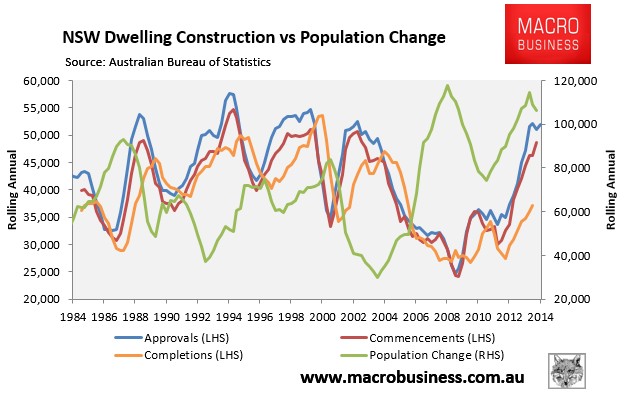 Here, dwelling supply has recovered from the disastrously low levels of the 2000s. However, population growth is also running hot. This suggests that supply pressures are easing, but still remain an issue.
Victoria: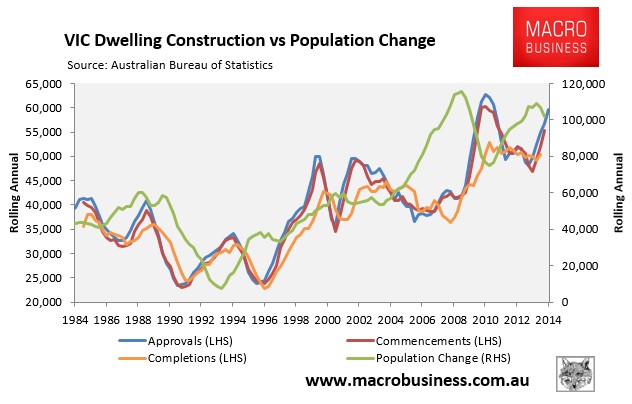 Population growth in Victoria continues to run hot, but so does dwelling construction. This suggests that supply is not an issue here, at least in raw number terms (price and quality is another issue, however).
Queensland: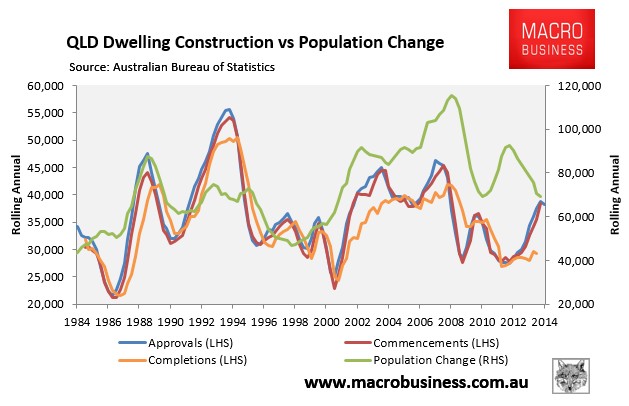 Queensland's population growth is falling just as dwelling supply recovers from dismally low levels. This suggests the supply situation is improving.
Western Australia: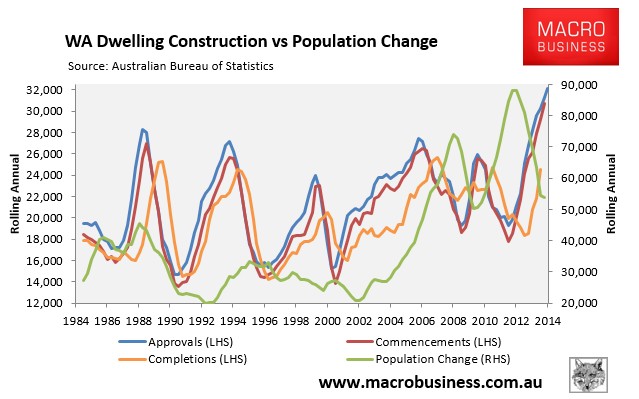 Dwelling supply in Western Australia has risen sharply just as population growth is tanking. Clearly, the supply situation in Western Australia is improving fast, which is been reflected in weakening house prices and rents.
South Australia: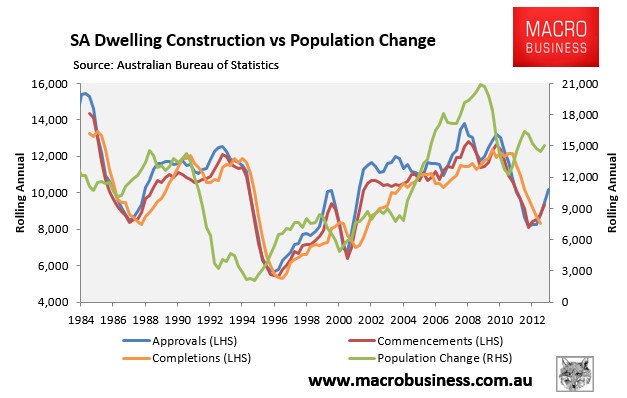 Dwelling construction in South Australia is fairly soft but recovering, whereas population growth remains at reasonable levels. Supply looks fairly balanced in this state.
There you go, some charts that go some of the way in explaining the dwelling supply situation across Australia. Sure, it's simplistic analysis, but any data is better than no data.