The Australian Bureau of Statistics (ABS) has released housing finance data for the month of January, which registered a 3.5% seasonally-adjusted fall in the number of owner-occupied finance commitments over the month: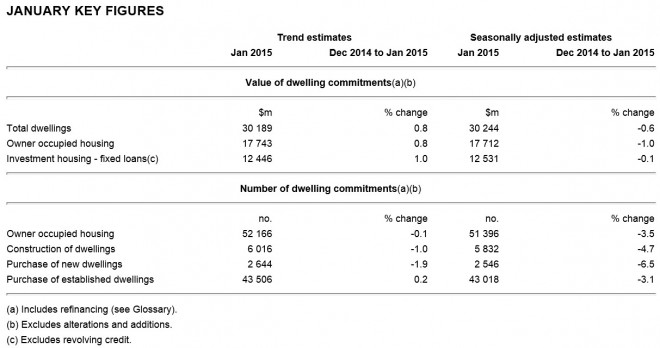 The result disappointed analysts' expectations, who had expected a 2.0% fall in owner-occupied finance commitments in January.
The number of owner-occupied housing finance commitments excluding refinancings fell by a seasonally-adjusted 4.4% over the month to be tracking 4% above the five-year moving average level. They were also down 7.3% on January 2014 and are well past their peak (see next chart).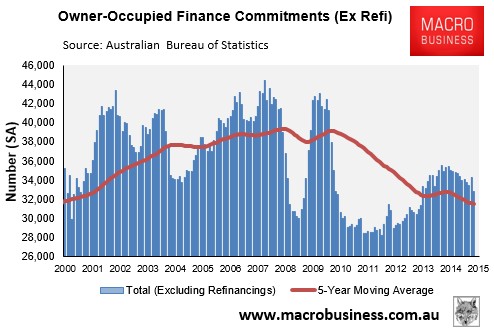 The average loan size rose by 1.1% over the month to $346,600, and was up 7.3% over the year. The below chart, which shows the series on a 3-month moving average basis (in order to smooth volatility), shows the explosion of average loan sizes.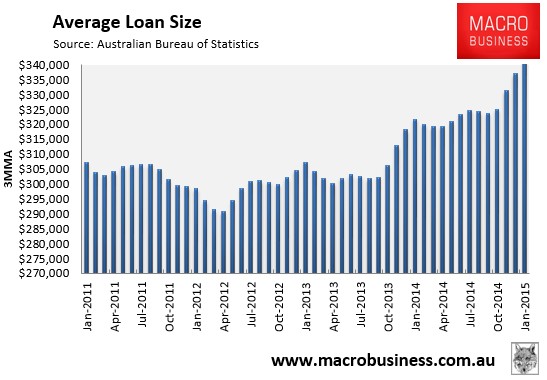 First home buyer (FHB) commitments fell by a non-seasonally adjusted 26.4% in January and were down 14.4% over the year. Their share of total loans also fell to just 14.2% – the lowest level in more than a decade. The below charts show the situation. Note, the ABS has recently revised up its FHB estimates: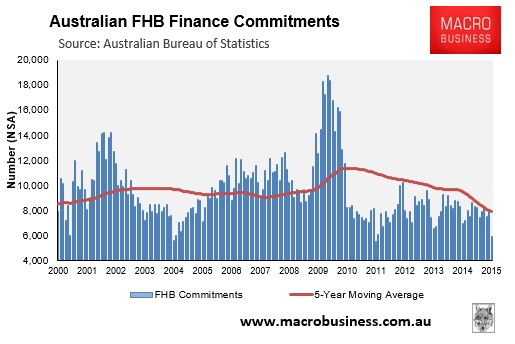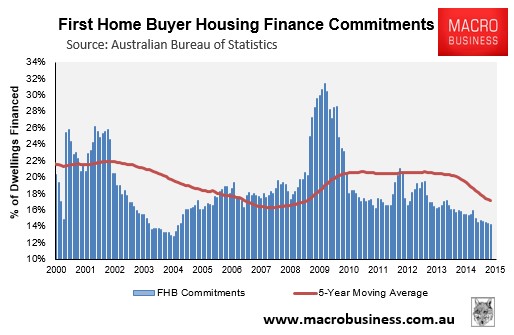 By contrast, investor finance commitments were only down marginally (-0.1%) in January and remain just off record highs, up 22% over the year (see next chart).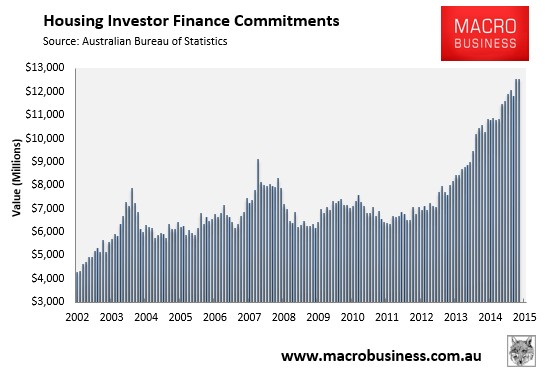 Investors well and truly remain the key driving force in the housing market, with investors hitting an all-time record high 49.2% share of total finance commitments (excluding refinancings) in the year to January 2015 (see next chart).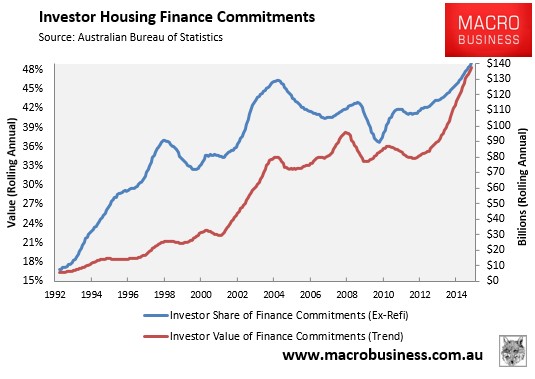 The great investor bubble continues! Over to you, APRA.