Treasurer Joe Hockey has once again all but repeated the tired myth that the temporary abolition of negative gearing between 1985 and 1987 drove-up rents. From The AFR:
Mr Hockey said negative gearing on housing was "part of the conversation" but played down one argument against the popular tax concession, saying the commonwealth could not ignore rent increases just because they only happened in Sydney…

"If it happens in one part of Australia it happens effectively in all parts of Australia because the commonwealth government can't discriminate in one particular market," Mr Hockey told a breakfast in melbourne.

"It certainly can't apply a tax in one particular jurisdiction within the commonwealth. We have to apply it to the whole country"…
As noted by Greg Jericho a few weeks back, the increase in rents in Sydney had absolutely nothing to do with negative gearing's abolition, but rather the fact that rental vacancy rates were very tight at the time: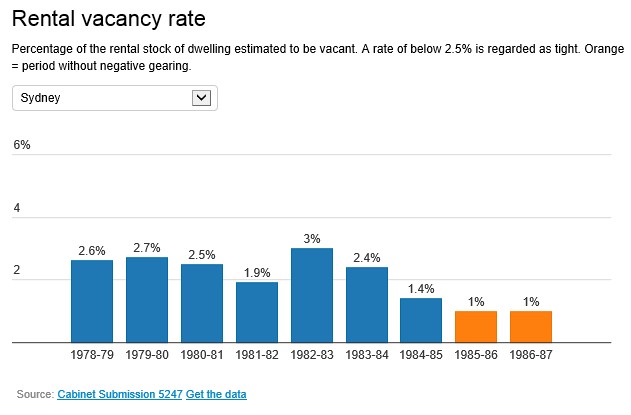 And this fact was acknowledged by the 1987 Cabinet papers, which noted "local influences rather than tax measures dominate in metropolitan rental markets" .
Besides, if negative gearing had any impact on the cost of renting, surely its abolition in 1985 would have caused rents nationally to explode?
Yet, the evidence shows no such event either nationally (the period where negative gearing losses were quarantined – i.e between June 1985 and September 1987 – is shown in red):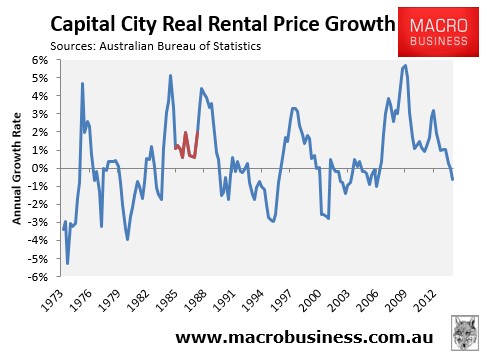 In Melbourne: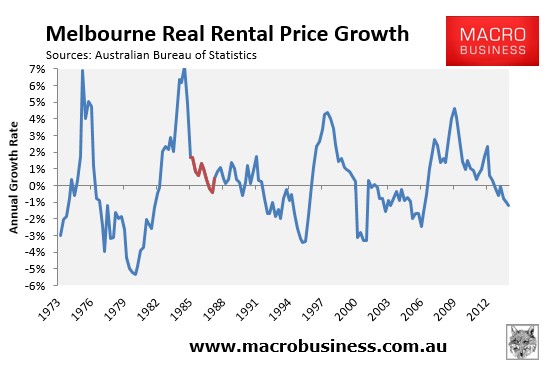 In Brisbane: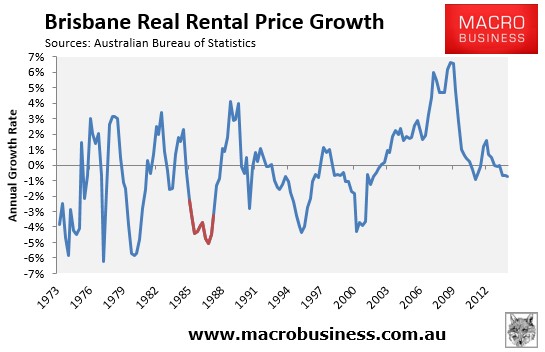 In Adelaide: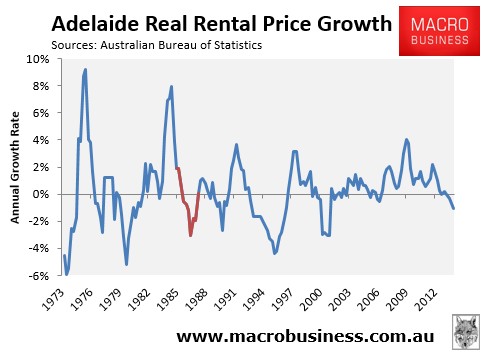 In Hobart: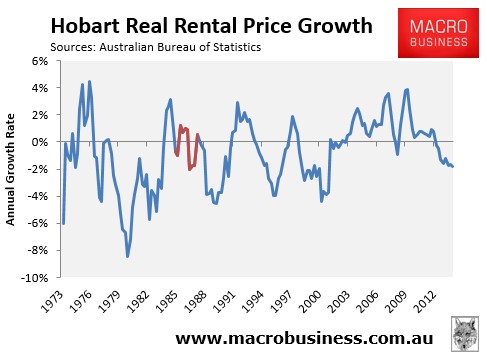 In Canberra: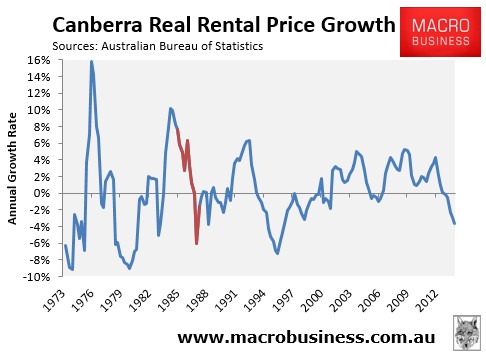 Or in Darwin: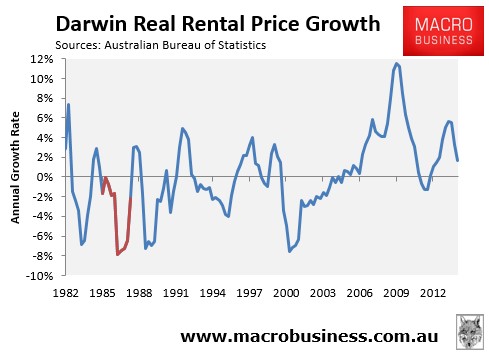 With only Sydney and Perth registering increases, again due to very low vacancy rates at the time: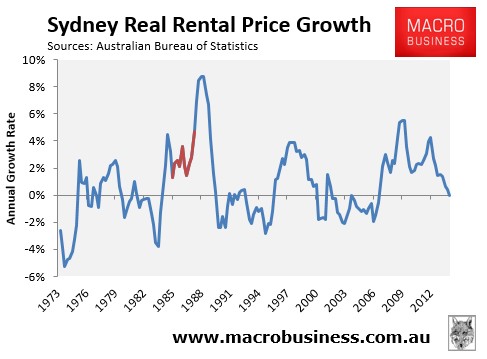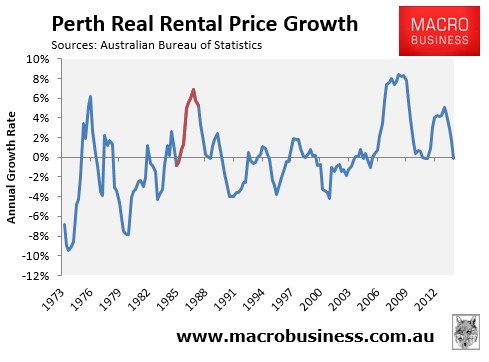 A proper debate on negative gearing is impossible while the Treasurer continues to repeat myths about the impact on rents, ignoring clear evidence to the contrary.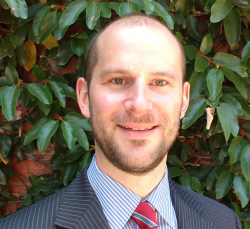 Latest posts by Unconventional Economist
(see all)