Fitch has released its 2015 Global Housing Outlook report, which contains some worrying charts on Australia.
First, the below chart shows that Australia's house price growth has been by far the strongest of the 15 nations sampled since 1997: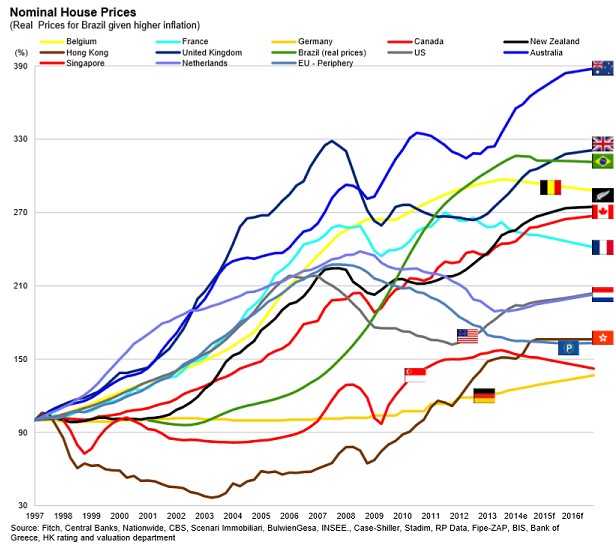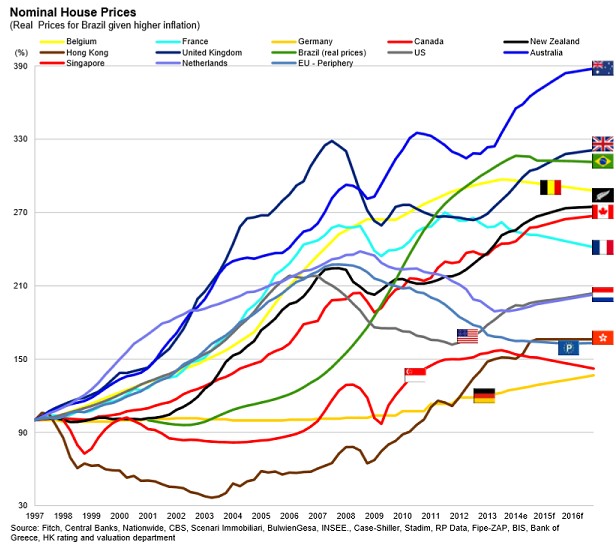 New mortgage lending has also been the strongest since the Global Financial Crisis: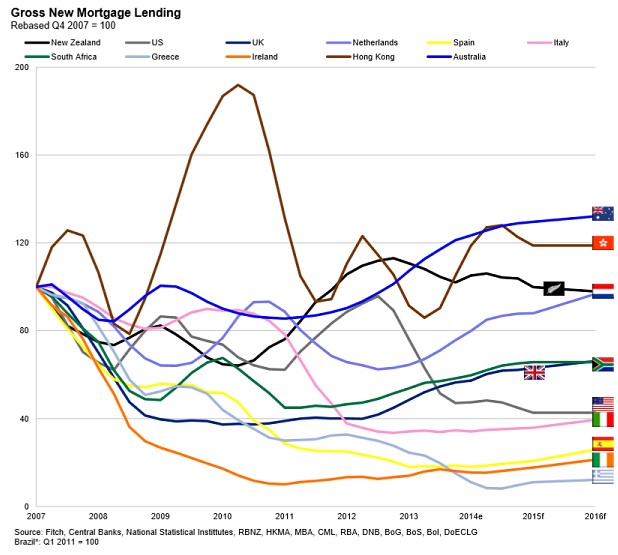 Housing affordability in Australia is also stretched, whether measured on a price-to-income or price-to-rents basis: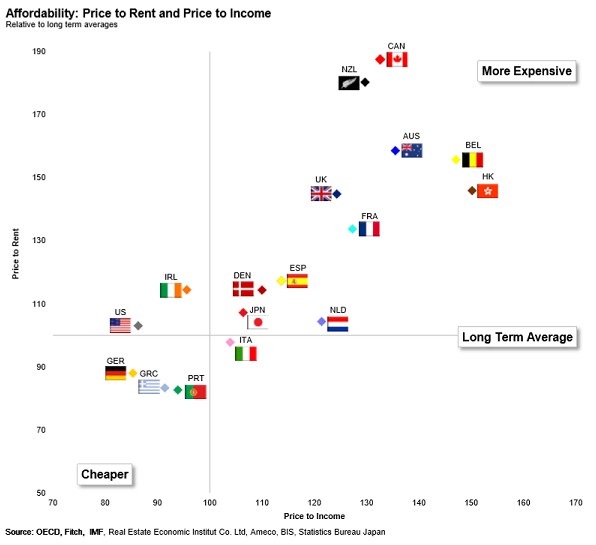 Meanwhile, three-year housing supply is almost keeping-up with demand (immigration):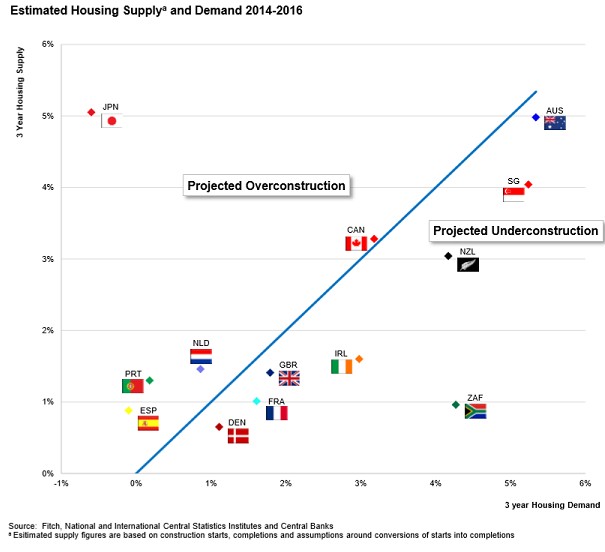 Fitch expects Australian house price growth to moderate, with investors continuing to dominate:
Fitch expects that house price growth will moderate to around 4% in Sydney and Melbourne as rental yields become compressed and the prospect of further capital growth lessens. Perth prices (3.4% annual) are expected to flatten as mining investment slows and prices in the other capital cities are expected to continue to grow at a moderate pace…

Fitch expects lending net volumes to continue to grow as house prices increase at a moderate pace. Investment loan approvals are expected to continue to represent 50% of new lending (excluding. refinance loans) as investors compete with owner occupiers…
However, the predominance of investors creates risks for the housing market:
With moderate house price growth expected to continue, rental yields will continue to compress to less than 3.5%. Housing investor sentiment is fickle and if alternate asset classes offer better returns we would expect investor interest in housing to fall with some follow-through impact on demand and property prices…

One area of concern is the growth in residential interest only (IO) loans, particularly among owner occupiers, which according to the RBA have grown from 17% to 25% of loan approvals over the past five years…

Fitch still believes them to be riskier than a P&I loan as the lack of principal paydown means loss severity in the event of default could remain high over time.