Fairfax's Peter Martin is reporting today that the Australian Chamber of Commerce and Industry (ACCI) has called on the text of the Trans-Pacific Partnership (TPP) – the US-led trade agreement between 12 Pacific rim nations (including Australia) – to be opened and negotiations monitored in real time by the Productivity Commission (PC):
The ACCI wants negotiating drafts to be shown to community and business groups who would then be under an obligation to keep them confidential.

Negotiators would retain their power to conclude deals without reference to the parliament but would be required to "properly consider and balance the merits of civil society's views at all phases of negotiation"…

In Australia the parliament can accept or reject but cannot amend agreements negotiated by the minister.

The ACCI also wants the direct costs to the government of negotiating treaties to be clearly identified in future budgets…

Mr Clark [from the ACCI] said Australia collected no data on how trade deals were actually used after they were completed…

Australian negotiators do little to ensure that each new trade treaty is consistent with existing ones leading to a mish-mash of overlapping treaties that interfere with each other.
What is particularly concerning about the TPP negotiations is the degree of secrecy surrounding them. If it wasn't for WikiLeaks leaking the draft chapters on intellectual property and the environment, which revealed huge potential costs to users of pharmaceuticals and digital content, the public would be none the wiser.
It is also lamentable that the TPP negotiations have been opened to some large corporations, which are free to lobby for their interests, but barred to individuals and industry groups. This all but ensures that the final deal will not be in the public's best interests.
The ACCI's concerns about a "mish-mash of overlapping treaties that interfere with each other" also echos those raised by me in 2013, when I argued that complex 'rules of origin' (ROO) attached to trade agreements raise administrative costs for businesses (including complying with paperwork requirements) and custom services in administering and auditing the ROO, undermining the benefits from the agreements. I also argued that the costs associated with ROOs will be greatest where there is a large number of trade agreements each with different requirements, resulting in a 'spaghetti bowl effect' of increasing complexity.
As I keep saying, Australians should be angry at the secretive sell-out that is occurring under the TPP, which has left Australians completely in the dark and seeks to place US corporate interests ahead of our own.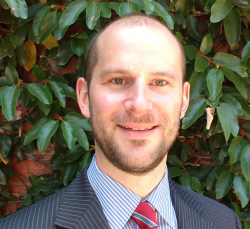 Latest posts by Unconventional Economist
(see all)