What a performance we've seen this week from the Australian elite. Every one of them has gotten up, outlined the problems, and pointed the finger at someone else. Let's take a quick inventory:
RBA's Phil Lowe speaks and tells the nation that it the RBA can't fix the economy, pointing the finger at Joe Hockey;
RBA's Christopher Kent speaks and embraces the failing services economy;
RBA's Guy Debelle speaks and tells the nation the bank is stumped by global bond rates;
Joe Hockey speaks various times and says that corporate tax is failing, offers FHBs the option of burning their super in houses as well as flat lying and blustering about broader property reform;
Shadow Treasurer Chris Bowen dissembles horribly on the same questions;
Tony Abbott first offends "lifestyle" aborigines then the entire Irish nation, abandons his national security agenda and watches on as the Credlin fracture in his party widens;
Christopher Pyne does an impression of an outright idiot as education reform collapses;
there have been giveaways and backflips and talk today of new Budget austerity.
All of this has been broadcast throughout the national media. And they wonder why there is no "confidence".
There is no narrative, no strategy, no cogency, no consistency, no solutions, no plan, no leadership, no nothing.
Here is the plan that is missing. Australia must repair its competitiveness after the mining (and housing) booms via:
high caliber infrastructure investment;
strong macroprudential for housing and deep rate cuts to lower dollar;
a huge productivity drive including tax reform like NG;
fair and balanced budget repair based upon the explicit notion of mutual sacrifice; and
a massive R&D push.
COMPETITIVENESS repair should be the plan, is the only plan.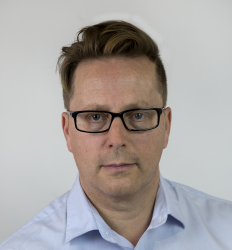 Latest posts by Houses and Holes
(see all)