The Australian Council of Trade Unions (ACTU) has urged the workplace regulator, the Fair Work Commission, to increase compulsory superannuation for workers on the minimum wage. From The ABC:
It says nearly 2 million low-paid workers are $167 a year worse off because the Federal Government delayed plans for employer contributions to rise from 9.5 per cent to 10 per cent in July this year.

ACTU secretary Dave Oliver said that the union body would be asking Treasurer Joe Hockey to support their submission.

"Now what this does is reinstate the half a per cent cut that Joe Hockey took away with his announcement last year," Mr Oliver said.

"That half a percent has a significant impact"…

Mr Oliver said the ACTU estimated a 20-year-old on the minimum wage would retire $18,401 worse off because of the postponed compulsory super increase.
I am not sure whether the ACTU realises that compulsory superannuation is paid for by workers (not employers) via lower take-home pay (less disposable income), with potentially harmful implications for people on lower income earners.
But don't just take my word for it – the Henry Tax Review drew similar conclusions:
Although employers are required to make superannuation guarantee contributions, employees bear the cost of these contributions through lower wage growth. This means the increase in the employee's retirement income is achieved by reducing their standard of living before retirement.
Which is why the Henry Tax Review explicitly recommended the superannuation guarantee be retained at its current level, not raised to 12%, so that it didn't adversely impact lower income earners:
The retirement income report recommended that the superannuation guarantee rate remain at 9 per cent. In coming to this recommendation the Review took into the account the effect that the superannuation guarantee has on the pre-retirement income of low-income earners.
Fair Work Australia has also acknowledged that workers pay for super, which is why its last minimum wage decision explicitly stated that the wage increase was "lower than it otherwise would have been in the absence of the superannuation guarantee increase".
And for anyone still with doubts about who pays for super, consider this 2010 interview with Bill Shorten when he was Minister for Financial Services & Superannuation in the former Labor Government:
NEIL MITCHELL:

Okay. When superannuation goes up from 9 per cent to 12 per cent, who pays?..

BILL SHORTEN:

What happens with superannuation is that people's pay goes up anyway. It goes up each year, by and large. What will happen is that superannuation, the increases to superannuation, will be absorbed as part of people's pay rises.

…they get a pay rise, of which some will probably go in super, yes…

Between 1992 and 2002, that was the last time super went up, from 3 to 9 per cent… What happened was that real wages increased and super went up. But if you have a look at the years when the super went up, wages didn't spike. It's not an extra tax on employers, because the only way that could be is if you assume that employers will never increase the wage of their employees ever.

NEIL MITCHELL:

Okay. So you're saying that the superannuation increases will be paid for by absorbing money out of the wage increases.

BILL SHORTEN:

That's the evidence…

NEIL MITCHELL:

Well, so, just to get it clear, business will not be paying an extra dollar, right?

BILL SHORTEN:

No, I can't see that business will be paying any more in the future than they otherwise would have been if the superannuation changes hadn't gone through. But what I do recognise is that a portion of what would have been employees' increases will go into compulsory savings, which is concessionary taxed.
While adequacy of retirement savings for lower income earners is indeed an important issue, this would be best addressed by the ACTU lobbying to make superannuation concessions progressive. This way, these low income workers could enjoy a boost in their retirement savings without also incurring a reduction in their take home pay.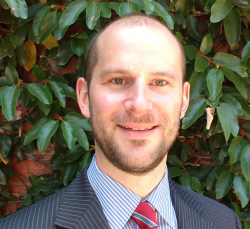 Latest posts by Leith van Onselen
(see all)