It seems ridesharing provider, Uber-X, has grown tired of constant legal battles with Australia's state governments, and has sent its senior vice- president of policy and strategy, David Plouffe, to meet political and business leaders in Melbourne and Sydney to find a way pass the regulatory impasse that prohibits the company from operating legally throughout Australia. From The Australian:
…with the right regulatory settings Uber could help drive economic activity by creating jobs, break the monopoly of the taxi industry and relieve traffic on congested city roads…

"We believe in partnering with government"…

[Uber] has been trying to negotiate agreements that bring the company into compliance with existing laws…

Uber has been paying the cost of… fines on behalf of its drivers while it nuts out the specifics of new regulatory settings to formalise their employment…

A failure to come to an agreement with state governments over the legality of its UberX service could see the company leave Australian shores for good.
Uber-X is a classic case of a new technology challenging the status quo, causing resistance from the incumbent industry – i.e. taxi drivers and its regulator.
The world witnessed such dynamics when the invention of the personal motor car won the battle against the horse-and-cart and railway industries, which also lobbied governments to erect all kinds of barriers aimed at preventing their operation. And we are seeing such a battle play-out again with Uber.
Uber-X has become popular amongst both drivers and passengers for a number of reasons.
For drivers, Uber-X provides the opportunity to earn good incomes without paying exorbitant rents to monopoly taxi plate owners. Some of the benefits are also passed on to consumers, who enjoy typically lower fares than traditional taxis, and generally a better, cleaner, service.
Uber-X's built-in feedback system is also a big bonus for customers, since it allows them to read reviews about their driver before they book, as well as provide feedback on their experience afterwards, which obviously incentivises drivers to provide good service. This system compare favourably to taxis, where there is no feedback mechanism and it is pot luck who your driver is.
Hopefully, Uber and the state governments can come to a sensible agreement about ride sharing's place in the transport landscape.
The net result from allowing Uber-X (and ridesharing services more generally) to operate should be more reliable and more affordable transport options for consumers, a more efficient utilisation of the transport fleet, and better pay for drivers currently caught in taxi licence holders' monopolist net.
It would be a crying shame if Uber decided that it was all too hard, and packed-up and left Australia. While Australia's rent-seeking taxi plate owners would love such an outcome, consumers, drivers, and the broader economy would be the obvious losers.
Taxi licence restrictions are a hangover from Australia's protectionist past and have no justification in a modern economy. It is time to let the market for transport sort itself out, free from draconian government regulations.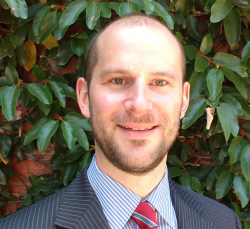 Latest posts by Unconventional Economist
(see all)