From Crikey:
The substitution of Turnbull for Abbott will at least provide some basic certainty for business — though not if he runs to an election straight away — and will likely provide consumers with a confidence boost. Turnbull is a far more popular figure than Abbott with appeal across the partisan divide. But the economy needs a short-term confidence boost, and that's where the selection of treasurer becomes important. Courtesy of Abbott's idiotic partisanship, we currently have a new head of Treasury who is yet to find his feet. A new treasurer and a new Treasury secretary at one of the more critical junctures in Australia's economic fortunes in recent years is an alarming prospect. Morrison does have an economics background — he studied it at university — but is a deeply polarising figure who will carry the profound antipathy of many progressives into the treasurership. His communication style is also profoundly abrasive and he appears to have an abiding hatred of transparency — all bad news for a treasurer who needs to provide reassurance to both business and consumers.

Andrew Robb would be a better prospect. He's one of the few ministers who have performed creditably in the Abbott government, as Trade Minister. He has a very strong economics background, and he has forged good international connections in the last 18 months. Many of course complain that he's not the most charismatic figure.
Robb is about as much fun a rap in the balls with a bike chain but he's the natural choice. A dour hand is steady too. He's a card carrying loon ponder which would placate the brown shirts and offer some hope of unity and also mean a lively tension between PM and Treasurer but that's been survived before. It could give the party a sense of evolution back to the centre not a more radical leap.
Morrison is an economic nobody.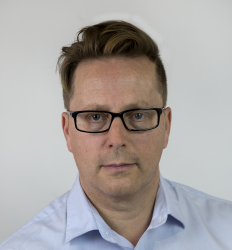 Latest posts by David Llewellyn-Smith
(see all)