Breaking from the ABC:
West Australian Liberal MP Luke Simpkins has emailed party room colleagues to announce he will move a spill motion against the Prime Minister.

It will be seconded by MP Don Randall, with a third WA Liberal, Dennis Jensen, saying he will support the motion.

The ABC has been told the MPs called the Prime Minister shortly before sending the email.

In Mr Simpkins' email he writes that: "In the last two weeks I have been inundated with emails and walk-ins to my Electorate Office all questioning the direction the Government is being led in.

"The knighthood issue was for many the final proof of a disconnection with the people.

"These contacts have come from many people that I personally know and are firm supporters – in some cases they are booth workers as well.

"The last time this outpouring of concern happened was when we were being led to support the Rudd Government's ETS, and faced with this erosion of our base support we acted.

"I think that we must bring this to a head, and test the support of the leadership in the party room.

"As I have said in the past, I have no front bench ambitions. I just want to make sure that the economic vandals do not get back into power and our children and grandchildren are not left to pay Labor's bill.  I do this because I believe it is in the best interests of the people of our country."

Mr Simpkins says he has submitted a motion to the Government's chief whip asking for the spill to be conducted via a secret ballot at Tuesday's party room meeting.
Crikey's Pollbludger sees declining fortunes for the Dead Duck:
According to the latest reading of the BludgerTrack poll aggregate featured on my blog The Poll Bludger, the Prime Minister's flash of inspiration on Australia Day has so far inflicted 2% of damage to the Coalition's already dismal two-party preferred rating, which probably understates the situation given that trend calculations take a while to catch up in the event of sudden change.

Even so, the modelled seat projection based on the results has Labor on 93 seats to just 52 for the Coalition, with nine seats having moved to the Labor column in just one week.

…This is illustrated by the chart below, showing the trend of two-party polling for the Gillard and Abbott governments following the respective election victories of August 21, 2010 and September 7, 2013.
That's my chart!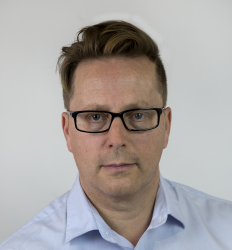 Latest posts by David Llewellyn-Smith
(see all)