The South Australian Government has today floated the idea of abolishing or reducing stamp duties (aka conveyance duties) on property in exchange for a broad-based land tax.
In a discussion paper canvasing various reform options, the Government notes that stamp duties are "generally considered to be one of the least efficient taxes levied by the state, as it is a tax on transactions rather than value. Replacing conveyance duty with another tax on property is generally considered most equitable as it would balance any impacts on asset prices associated with tax reform". The paper also notes that moving towards a broad-based land tax would mean that "all owners of property pay an annual tax, not just when they purchase", with a median value home likely to attract a tax of around $1,200 a year.
On the inefficiency of stamp duty, the paper notes that it artificially reduces the number of transactions:
For households, conveyance duty may make them less likely to move house, even when it may make sense for them to do so for work reasons or because it would suit them better (e.g. a family with young children moving to a bigger house or retirees moving to a smaller one). For businesses, conveyance duty may be a disincentive to purchasing a property to expand or restructure their business operations.
By contrast, a broad-based land tax is efficient "because there is a fixed amount of land and the tax cannot be avoided by shifting the location of land". The Government also "recognises that taxes on land have the potential to be a very efficient source of revenue if they operate with no (or very few) exemptions".
The discussion paper calls for community views about the best form of land taxation – for example, whether as a flat rate or based on the per square metre value – and also notes some transitional/design issues with shifting away from stamp duties toward land taxes:
Replacing conveyance duty with a broad-based property tax creates a number of challenges for the community and may also have a significant impact on the Government's finances over the transition period.

Conveyance duty is expected to raise between $900 million and $1.2 billion each year over the forward estimates period, with around $200 million estimated to come from the transfer of non-residential assets (excluding primary production land).

Replacing conveyance duty with a broad-based property tax will mean that people will no longer pay a large tax amount when they purchase a new property, instead, all people, including those that have not moved for some time, will be required to pay an annual tax.

If an annual property charge was introduced on all properties to replace conveyance duty, the charge on a median valued home ($410 000) could be around $1200 per annum, depending on the approach taken to raise the required revenue…

Entities that have purchased property in recent years may be concerned that they will be taxed twice if they are required to commence paying a full annual property tax immediately after paying conveyance duty. An acceptable transition path would need to be established to address these concerns.
Transition mechanisms that have been suggested in previous tax reviews include:

– the annual property tax only applying after the property is transferred next; or

– the provision of credits for conveyance duty paid on recent property purchases that could then be put against future annual property tax liabilities.
The South Australian Government should be commended for undertaking this review. Blind Freddy can see that stamp duties are highly inefficient and inequitable,  punishing (or preventing) those that must move due to changed circumstances, whilst encouraging an inefficient use of the housing stock (e.g. empty nesters living in big family homes). It is also crazy to charge a small minority of the population a huge tax bill to support services for the whole community. Better to spread the burden across the population.
Aside from these equity/efficiency considerations, shifting to a broad-based land tax would also help make infrastructure investments self-funding for the state government, since any land value uplift brought about through increased infrastructure investment (e.g. new roads, trains, etc) would be partly captured by the government via increased land tax receipts. Accordingly, the government would be more likely to facilitate development, rather than act to restrict it in a bid to save on infrastructure costs. A broad-based land tax would also penalise land banking and vagrancy, effectively increasing the supply of land in the process and bringing new homes to market more quickly.
The Productivity Commission agrees:
Past Commission inquiries have recommended replacing stamp duties with a more efficient form of taxation, such as a broad based land tax, as this will improve flexibility and efficiency in the housing market (PC 2013b). A more flexible housing market will also support geographic labour mobility, allowing more workers to move to areas with better employment opportunities…

RECOMMENDATION 12.2
State and Territory Governments should remove or significantly reduce housing related stamp duties, and increase reliance on more efficient taxes, such as broad based land taxes.
One major stumbling block to reform is that those who recently purchased a property (and paid stamp duty) would be double-taxed via a land tax. A logical solution, as outlined above, is to credit all landowners with the amount of stamp duty paid and then deduct the hypothetical land tax they would have paid since the date of purchase.
Another concern is that asset rich, cash poor, retirees could be left with land tax bills they cannot pay, requiring them to sell their homes. A logical solution is to allow these people to accumulate their land tax liability (with interest), with the bill payable upon death (via the estate) or once the house is eventually sold (whichever comes first).
The options are there, and with stamp duty revenues becoming ever more volatile, it is in all state and territory governments' financial interest to pursue reform and change the tax mix.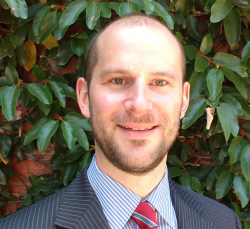 Latest posts by Unconventional Economist
(see all)