Here's an absolute beauty from The Age:
Here are 11 reasons fund managers have given us about why they see more upside in bank shares:

1. Short term earnings are improving

2. Robust housing market

3. Moderate top line growth

4. Opportunities for cost cut

5. Earnings pressure in other sectors

6. Interest rates are low encouraging participation into equities

7. High fund manager cash levels

8. Self-managed super funds are way overweight in cash

9. High fully franked dividends

10. High valuation offset by market reaction

11. Offshore hedge funds are short selling bank shares – and they rarely get it right
What a spectacular array of poppycock! There is only one reason that bank shares are rising (and valuations are reaching extreme levels) and that is financial repression. As the RBA takes the real interest rate below zero, anything with a yield will skyrocket in value. It's really that simple.
As well, if you reckon that real interest rates are going to stay negative, and the environment in the which the asset trades is relatively benign, the overvaluation is perfectly rational.
However, if the two assumptions don't hold then you've got yourself a bubble.
Any hedge fund currently shorting Australian banks is wrong to do so, they're too early. That trade is probably 12-18 months away yet. When it comes, boy, is it gonna shake the earth.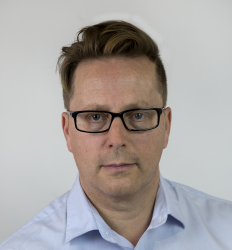 Latest posts by Houses and Holes
(see all)