From Citi following a recent Beijing tour:
Is the PBOC behind the curve? Conversations in Beijing seem to point to the risk that the PBOC may be rather slow to respond to some of the strongly disinflationary pressures that exist in China right now: the fall in commodity prices; the effort to avoid credit-bubble risks; the confusion surrounding local government spending; the continuing adjustment in the property market; the risk of monetary contraction induced by capital outflows; and the steady rise in domestic real interest rates.

Chinese authorities seem quite determined to wean the economy off its dependence on credit stimulus. The mood among policymakers clearly emphasizes the 'quality' of growth rather than the quantity. Since Chinese GDP growth in recent years has relied heavily on credit extension, this new emphasis points to a more or less sustained fall in the rate of total credit growth.

Following from this, there is a wide consensus that GDP growth remains on a downward path. The IMF is forecasting growth at 6.8% this year, and expects real estate investment – 14% of GDP – to contract in 2015, a far cry from growth rates of around 20% in 2012 and 2013. Reportedly President Xi mentioned a growth rate of 6.5% this year to a group of European leaders.

The fall in growth might be particularly acute in the early part of 2015 as local government spending is under pressure. Chinese local governments are facing hard budget constraints for the first time.

There seems to be no appetite at all in Beijing for a notably weaker nominal exchange rate, not least because there has been some evidence that exchange rate volatility in 2014 has undermined China's efforts to internationalise the RMB.
That's pretty clear, no? Chinese growth will slow and its composition shift away from credit-juiced building. No need to recycle the charts again, they all point in precisely the same direction.
This is the end of commodity super cycle in black and white. It needn't lead to crisis for China (in fact, is designed to avert just that) but it will still destroy the basis upon which Australia just restructured its economy, to a higher commodity dependency.
Let's take a glass half full approach to this and play it out. If Chinese GDP falls half of one percent per year for the next five years, that will have it growing at a  rate of 4.8% in 2019. That's a pretty generous glide slope given that since 2010, Chinese growth has on average slowed more than 1% per year and no hard landing or accident is accounted for.
If the quality of growth has improved each year as well – more driven by innovation, productivity, services and consumption and less by wildcat credit funneled into crazed urbanisation – then we'll very likely see the investment component of that growth fall, to say 40% from today's 50%.
In that event the Chinese economy is one-third larger in 2019 but the total real dollar value for Chinese investment is only 6.5% above its current level and is falling.
There's more. Within that investment mix, you'd expect a second qualitative shift from commodity-intensive unproductive building to higher value-add projects like cleaner energy, greater services orientation and more sophisticated factories.
It is therefore fair to suggest that the Chinese investment that drives commodity demand for Australian dirt is more or less at its peak right now. There'll be a decent tail on it but that's not much chop to those that have built capacity to service endless growth.
'Straya needs a post-China, post-commodities debate. Now would be good.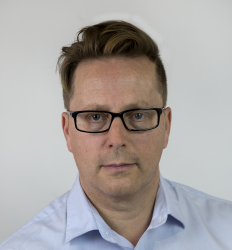 Latest posts by Houses and Holes
(see all)