The Australian Bureau of Statistics (ABS) today released new motor vehicle sales for the month of January, which registered a 1.5% seasonally adjusted monthly fall in the number of sales, but a 0.2% increase over the year (see next table).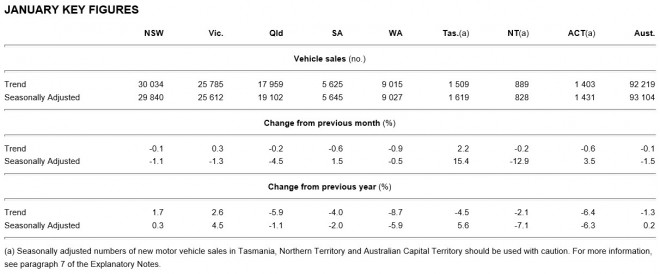 Sales in January fell in five jurisdictions and rose in three.
As shown in the below chart, new car sales are trending down. However, sales of Sports Utility Vehicles (4WDs) remain strong, offset by weakness in Passenger Motor Vehicles (PMVs) sales: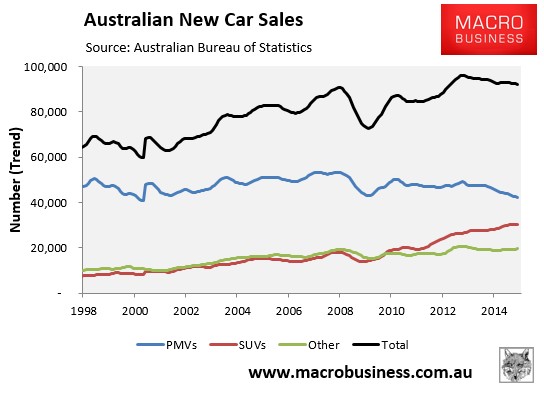 Looking at the mainland states, you can see the trend in new motor vehicle sales is up in New South Wales and Victoria, but trending down strongly in both Queensland and Western Australia. The sales trend in South Australia is relatively flat, although it has weakened slightly over recent months (see next chart).