From Banking Day:
The National Australia Bank's contract with Genworth Australia to provide lenders mortgage insurance for the bank's Homeside Lending division is up for review in September 2015.

However, the option of following Westpac's lead and moving all or part of its business away from Genworth must now have moved higher up NAB's list.

…And, like Westpac, NAB can shift its business away from Genworth on 90 days' notice, according to Genworth's IPO prospectus. (Some of the banks' own customers may find their home loans are harder to break than this.)
And living banking legend Ian Rogers raps Genworth investors in the balls with a bike chain:
It's easy – with the benefit of hindsight – to have predicted the  "surprise " move by Westpac to remove its reinsurance business, along with the lenders mortgage insurance provided to its subsidiaries, away from incumbent Genworth Australia.

Back in May last year it was made clear in Genworth's initial share offer prospectus that its Lender Customers "may introduce systems that would permit them to acquire LMI from a number of different providers on an interchangeable loan-by-loan basis, including from an LMI Subsidiary. "

"At least one of Genworth Australia's key Lender customers is currently upgrading its systems to give it this functionality," Genworth said…
Not much sympathy from me, either. Genworth is an incredibly risky business. Contract risk being the least of it! And this morning, Moody's has added the firm's sudden woes:
Moody's Investors Service (Moody's) has affirmed the A3 insurance financial strength ratings of Genworth Financial Mortgage Insurance Pty Limited (Genworth Australia) and Genworth Financial Mortgage Indemnity Limited (Genworth Indemnity). At the same time, it has revised to Negative, from Stable, the outlooks for Genworth Australia's and Genworth Indemnity's insurance financial strength ratings.

The rating action follows the announcement by Genworth Australia's parent, Genworth Mortgage Insurance Australia Limited (unrated), that it has been informed by Westpac Banking Corporation (Westpac, Aa2 stable, B-/a1 stable) that it has provided notice of termination of its agreement with Genworth Australia for the provision of lenders' mortgage insurance (LMI). The supply agreement with Westpac accounted for approximately 9.5% of Genworth Australia's new insurance written and 14.0% of its gross written premium during 2014.

RATING RATIONALE

Moody's affirmation of Genworth Australia's rating is based on its currently strong financial metrics. While the termination of the agreement with Westpac is expected to reduce Genworth Australia's net earned premium from the 2016 financial year onward, in and of itself it is unlikely to have an immediate financial impact or exert downward pressure on Genworth Australia's A3 IFS rating. The affirmation of Genworth Australia's rating is also based on the company's resilient capital levels, in excess of regulatory minimums (1.59x PCA coverage ratio as at December 2014), and its stable financial performance. Moody's notes that for FY 2014, the company reported a low and improving loss ratio of 19%, comparing well both historically and in comparison to its local and global peers.

The change to Genworth Australia's rating outlook from Stable to Negative reflects the growing long-term challenges facing the Australian mortgage insurance industry, which, if continued, could undermine the company's credit profile in 2016 and beyond. In Moody's view, Westpac's decision to terminate its relationship with Genworth Australia is indicative of a longer-run trend towards reduced usage of the domestic mortgage insurance product and elevates the risks of a loss of the company's pricing power and potential further erosion of its customer base, putting downward pressure on the firm's profitability, volumes and portfolio quality.
"Resilient capital", good one.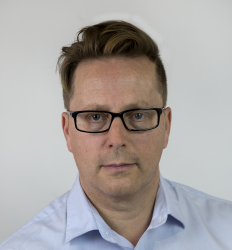 Latest posts by David Llewellyn-Smith
(see all)