The AFR has a story today on Melbourne's shrinking CBD apartments, whereby the average size of a one bedroom apartment fell from 47 square metres to 44 square metres in the final quarter of 2014, whereas two bedroom apartment sizes fell from 62 to 59 square metres:
Evidence that apartment sizes fell in the December quarter and are now dangerously close to the minimum size suggested by the state government architect will raise questions about the quality of apartments being built in the inner city…

Oliver Hume… found that prices of new apartments also fell over the December quarter – $10,000 for one bedroom apartments to an average of $365,000 and $7500 for two bedroom apartments to an average of $489,500…

Oliver Hume recorded 350 active off-the-plan projects comprising 43,300 units across Greater Melbourne in 2014 –the highest number of projects for records going back to 2010.
As noted previously, the surge in off-the-plan apartment sales and the shrinking apartment sizes reflect that apartment building has become a new "export" industry for Australia (and Melbourne, in particular), with many high-rise developments now primarily targeted at foreign investors rather than local buyers.
I personally have no issue with such construction/sales, which will provide a nice boost to jobs and construction, whilst expanding rental options for those wishing to reside in the CBD.
However, the $365,000/$489,000 price tag for one and two bedroom CBD apartments (plus high ongoing body corporate fees) is overly excessive, particularly when measured on a per square metre basis, and highlights how such construction is not a fix for Melbourne's housing affordability woes.
As noted by Catherine Cashmore in Prosper Australia's latest speculative vacancies report, apartment rents are also excessive, with "the median rent a tenant can expect to pay to live in a one-bedroom Docklands' apartment [at] $432 per week, or a two-bedroom apartment [at] $530 per week". Such high rents are clearly out of reach for most moderate income households:
…the decline of dwellings for low-income residents across Docklands and the municipality between the census periods of 2001 to 2011 is evident.

In 2001 low rent dwellings suitable for the lowest 40 per cent of incomes in the municipality accounted for 39 per cent of total rental dwellings; by 2011 that proportion had fallen to just 13 per cent – leading to a natural increase in the number of residents crowded into accommodation beyond their means…
The Prosper report also explains four key factors inflating apartment costs, which preclude affordable homes from being built:
•  Zoning Laws – Melbourne's new zoning regulations render a larger percentage of primary neighbourhoods immune from dense development, whilst others have been given the green light. This naturally limits the tight concentration of land where high-density construction can occur and from a micro perspective, escalates the already inflated values in the areas deemed suitable.

•  Construction costs – Development levies and infrastructure contributions are a prerequisite to construction and naturally passed to the buyer in the form of higher prices. Additionally, the physical impediments of building residential towers raises efficiency costs relative to low rise considerably, with increased floor areas required for structural supports, elevators, service ducts and so forth. Albeit, even if building costs were to reduce, there is no guarantee the savings would be passed onto the buyer. Rather, current tax legislation ensures the extra funds would be soaked up in higher land values.

•  Supply elasticity – Most developers currently gain funding offshore , however, financing can require up to 100 per cent debt coverage with projects taking a number of years from concept to 'lock up' before supply can filter onto the market – a 3-6 year window not being unusual.

•  Inflated Commissions and Rental Guarantees – Buyers typically purchase the stock through financial intermediaries who receive inflated commissions to achieve necessary presale targets. Meanwhile, investors are commonly 'lured in' with rental guarantees that promise a return that exceeds current market yields.

To build a 3-bedroom apartment suited to Melbourne's biggest demographic – families with children – would therefore not be feasible under a purchase price of at least $700,000.

However, the standard of accommodation is typically low grade. It is not uncommon to find bedrooms and bathrooms lacking external windows and requiring artificial lighting at all hours.
As argued last time, sensible housing policy is about lowering the systemic cost of housing and providing buyers with maximum choice and a myriad of housing options. However, due to the raft of supply-side constraints on both infill and fringe development, poor taxation policies, and never ending strong immigration, new housing has become overly expensive and choice has essentially been limited to an expensive inner-city shoe box or an inflated postage stamp-sized lot on the fringe.
While Melbourne is doing a better job of providing housing than Sydney, where all types of construction have been suppressed, it still has a long way to go to provide affordable housing options across the city and across buyer demographics.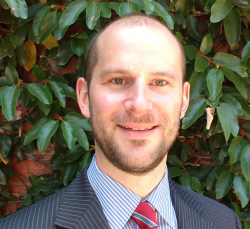 Latest posts by Leith van Onselen
(see all)