From the ABC:
ELEANOR HALL: It's interesting one of Joe Hockey's WA colleagues yesterday criticised his own government's focus on debt and deficit, saying the real focus should be on growing the economy and jobs, but is that a fair criticism?

CHRIS CATON: In my view that's absolutely fair. The idea that we have excessive government debt in Australia has always been nonsense.

The idea that it would be nice if the deficit were smaller than it is, that's an idea worth pursuing, but it's very very difficult to do anything right now to bring that deficit down with the economy as soft as it is.

ELEANOR HALL: And how concerned should we be then about deflation?

CHRIS CATON: Well, Australia doesn't really seem to catch this disease to the extent that other countries do.

You look to Europe when in the past year the CPI's (consumer price index) in negative territory; Australia's a long way from deflation and I don't think that should be a major concern.

ELEANOR HALL: Now Joe Hockey was also trumpeting a major break in convention yesterday, with the RBA governor Glenn Stevens attending the party room meeting.

You've been a strong defender of the independence of the central bank, does this compromise this independence?

CHRIS CATON: I doubt that very much indeed. You know, I doubt they took Glenn out the back and beat him with a rubber truncheon.

My suspicion is that he was there as a source, if you like, to provide the party room with his assessment of how the Australian economy is travelling.

I doubt very much whether he was summonsed and was there under any duress whatsoever.

ELEANOR HALL: Did it surprise you the way the Treasurer was trumpeting this though?

CHRIS CATON: Yes (laughs).

ELEANOR HALL: Explain?

CHRIS CATON: Well, the Government's entitled, if you like, to ask anybody what they think is going on and I don't see this is as compromising.

Giving him the opportunity to explain to the Government how he sees things are going, to me, is hardly compromising his independence.
Australia doesn't have excessive public debt so long as you ignore the public guarantee of the enormous private debt. If Labor were to gain power guess what? The cuts would be redistributed but they'd still come.
But I digress. What was Capt' Glenn doing in Cabinet? I have no issue with it in terms of independence but I wonder what it portends. Was he invited or offered to come?
If the latter then that is surely not a good thing. He wouldn't be there to celebrate how well it's all going. He could there to brief and prepare the Government for forthcoming trouble.
If the former, it's not so bad, I guess, though shows that Cabinet is seeking answers, which rather suggests it's a bit lost on ye auld economy.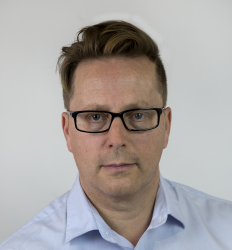 Latest posts by Houses and Holes
(see all)