Just in from Fitch Ratings:
Fitch Ratings says that the Reserve Bank of Australia's move on 3 February 2015 to cut its official interest rate to 2.25% down from 2.50%, which led to mortgage rates in Australia falling to their lowest point in 50 years, is unlikely to improve the performance of domestic residential mortgage loans.

Australian variable interest rates have tracked well below historical levels for a long time, and there is little room for further improvement in mortgage performance in terms of loan defaults and delinquencies. Fitch data shows that the current delinquency rate of loans that are more than 30 days past due (a measure of borrowers who have missed one or more payments) on residential mortgages is now just 1.08%, the lowest recorded since December 2007.

Financial distress is one of the key factors that borrowers cite when they default on mortgages. However, interest rates are already at low levels, while household finances have improved following lower petrol prices, both of which mean that now is one of the least likely times for borrowers who remain employed, to be unable to pay. Fitch is of the view that a 25bps cut in rates will have no impact on mortgage performance.

Any defaults in the current environment will be due to other key factors such as sickness, business bankruptcy and divorce, which are unaffected by interest rates. Fitch remains vigilant for over-commitment of borrowers and poor underwriting in the mortgage market, although there is little evidence of such practices now.

Fitch currently rates 139 Australian residential mortgage backed securities (RMBS) transactions and five covered bond programmes which include over 1.4 million individual housing loans as collateral. These loans represent approximately 18% of the Australian housing loan market and so provide a good proxy for the market as a whole.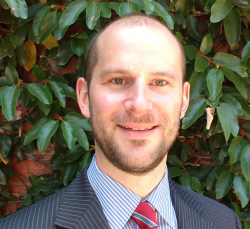 Latest posts by Leith van Onselen
(see all)