The big news in oil today is the weekly US rig count which tumbled again Friday, unsurprisingly: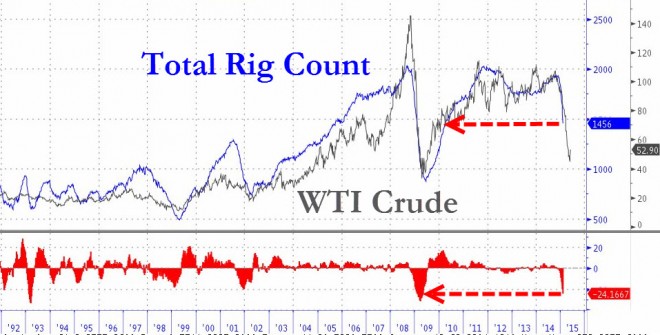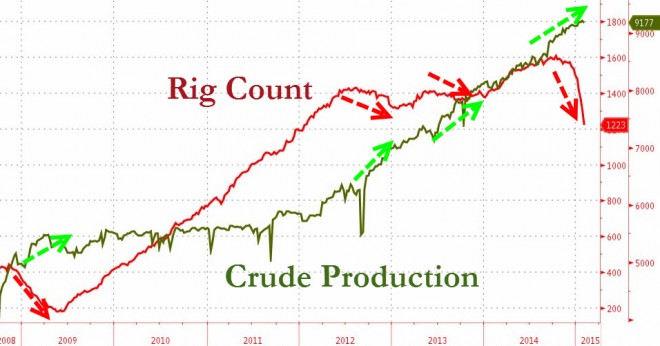 We've months yet to run with this but by mid year US oil production is going to be stalling. A few charts from Reuter's John Kemp shows why: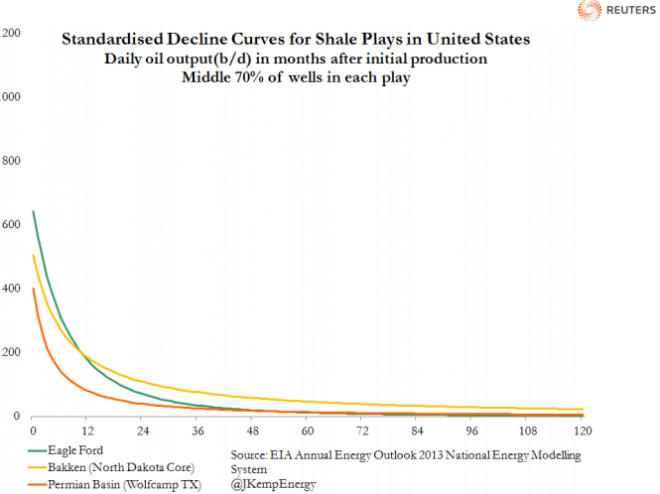 Those are ripping depletion rates in the lower caliber wells that make the majority of production very price sensitive. The EIA sees production falls from May: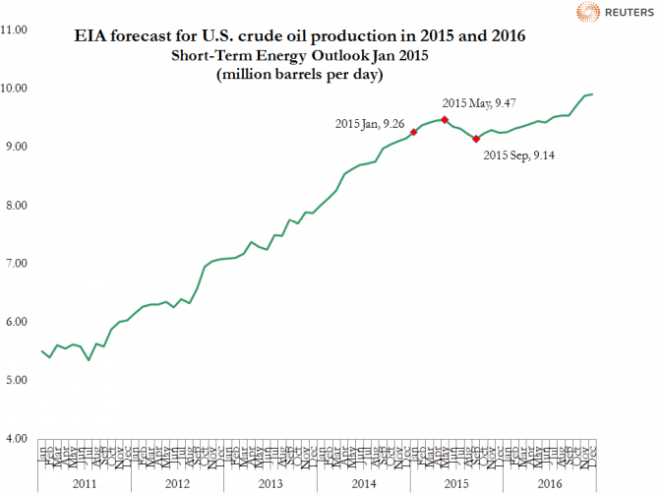 And steady price rises too: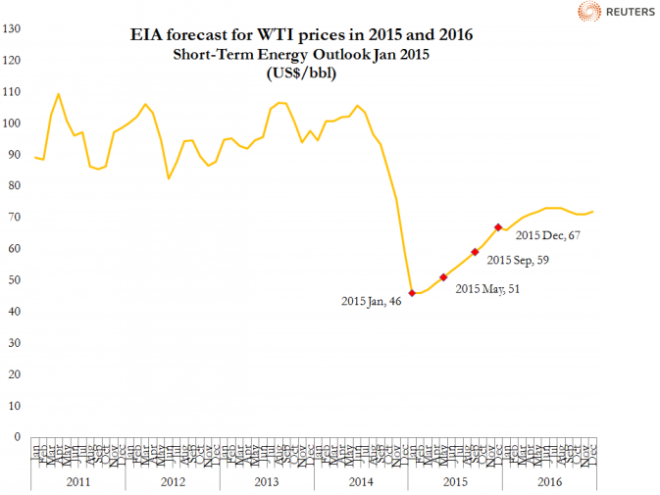 My view is that the EIA is right on the production outcome but is too bullish on the price recovery. US shale production is going through a wrenching cost-out phase that will see it emerge swiftly as much more efficient. It'll be able to sustain itself at around $60 Brent longer term, which is roughly $10 lower than the EIA outlook. Global demand is shaky as well.
For LNG, then, that equates to a long term price somewhere under $9mmBtu, far below all-in breakevens at Australia's new projects.
And it gets worse. Today's LNG contract price based upon Brent is $8.48mmBtu: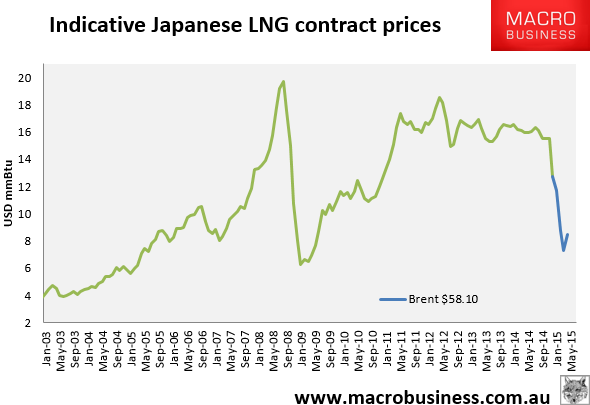 But the LNG spot price is now trading well below contract at $7mmBtu: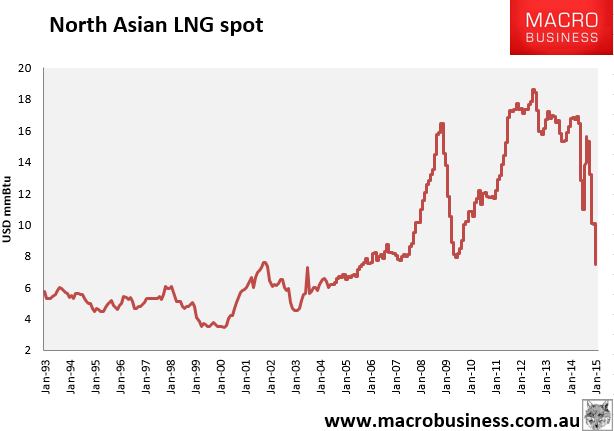 This sets up the dominant market dynamic in play for the next half decade. The Pacific LNG spot market is going to be swimming in a glut as Australia and early-mover US plays pumps gas like there's no tomorrow. This is going to put a lot of pressure on the oil-linked contracts, which themselves will be in oversupply. As customers forward sell contractual LNG and/or dump it on the spot market (which is better than having it losing money in some tank somewhere) the price divergence is going to place enormous pressure on the oil-linkage underpinning contracts.
It may be too far to go to say that LNG will follow the course of the iron ore market and see contracts revert to moving averages of the spot price, or Henry Hub, or some other floating measure, but the pressure to reform the contract system will be extreme and customers will have all of the power right out to 2020.
At the very least, contract renegotiation provisions will be driven to extremes if not break entirely.
Oil may have found a bottom but the LNG price war has only just begun.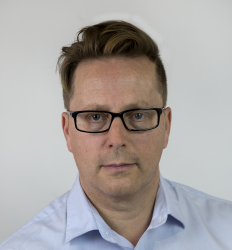 Latest posts by Houses and Holes
(see all)