The Brent oil price rebounded 1% to $60.68 last night, which showed some price strength because the news flow was pretty poor. The big one was US inventories courtesy of the EIA which climbed 7.7 million barrels on the week and added to its all time high: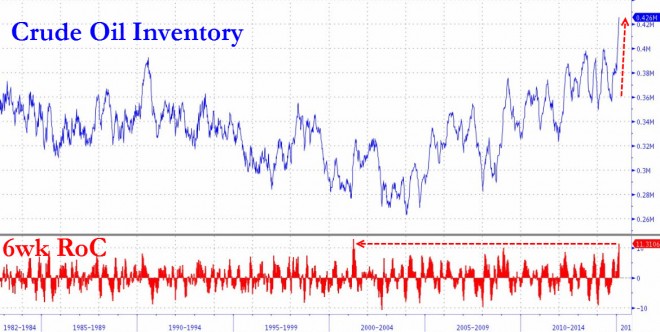 The production versus rig count is supportive of the market: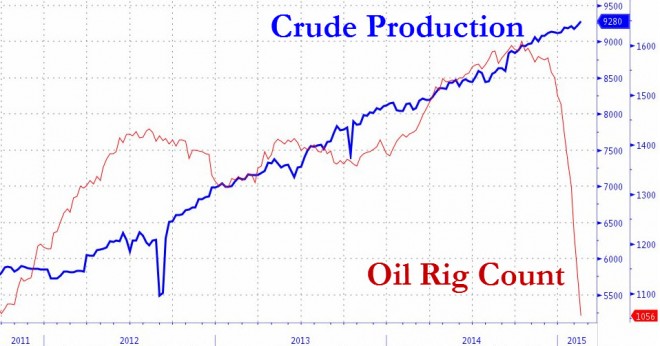 I still think that we'll see production begin to fall within three months. In the meantime The Economist makes a keen observation that could show more price weakness yet ahead:
That signal has been weakened by the growing amount of oil in storage, which is absorbing most of the glut. World oil stocks rose about 265m barrels last year and Société Générale, a French bank, reckons they will increase by a further 1.6-1.8m barrels a day (b/d) in the first six months of this year, adding roughly 300m barrels to the total. At the moment, global oil output is exceeding demand by about 2m b/d, so the build-up of stocks is enough to take most of the glut off the market. Oil is being stored in the hope that demand and prices will pick up later. So stocks, plus renewed political worries (flows from Libya's largest oilfield were disrupted again this week by apparent sabotage), have pushed the price of oil back over $60. After having fallen by more than 60% since June, the price of a barrel of Brent crude closed above $62 on February 17th.

The restocking cannot continue for long. Storage facilities in Europe and Asia are already 80-85% full. Much more and they will overflow. As it is, companies are renting tankers to keep oil in. If storage space runs out, prices could tumble again.
Right you are. I'm still expecting a retest of the lows though think the probable new range medium term is established above $50.
For LNG, the indicative contract price today is $8.86mmBtu: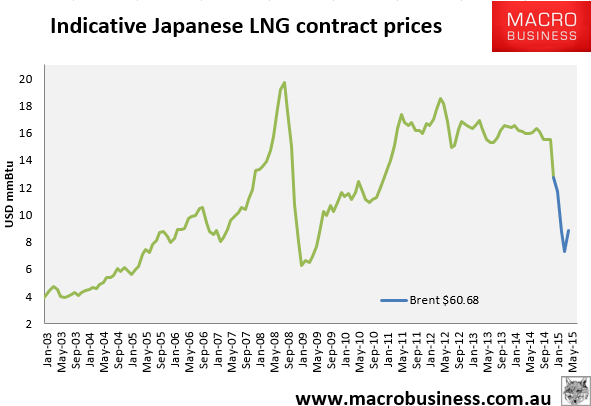 The news is all about wind as Curtis Island is in emergency shutdown as TC Marcia, a category five monster, sweeps ashore: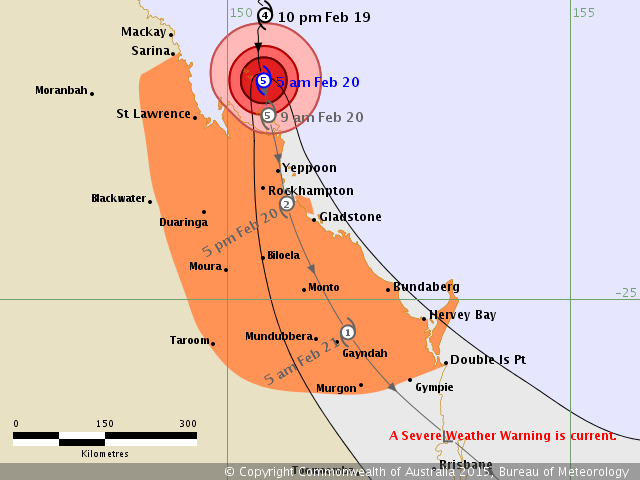 Thoughts with you all, peeps.