From The ABC comes news that the Federal Government will tighten monitoring and compliance around foreign investment in Australian agricultural land:
Prime Minister Tony Abbott said… foreign investment must be in Australia's national interest.

…from March 1, the Commonwealth will lower the threshold for scrutiny of farmland sales by the Foreign Investment Review Board (FIRB) to a cumulative $15 million.

Currently, the Foreign Investment Review Board is required to scrutinise farmland sales to foreign private entities of more than $240 million…

Mr Abbott said from the middle of the year, the Australian Taxation Office (ATO) "will be conducting a stocktake in conjunction with the states' and territories' titles offices to provide, over time, an ever more complete register of foreign agricultural land holdings in Australia"…

The National Farmers' Federation chief executive Simon Talbot greeted the announcement with "cautious optimism"…

"When is the register going to be publicly available? What sort of forensic accounting or scrutiny is going to be applied to both existing purchases plus future purchases? Because what's signed at the front end might be very different to the back end of a particular deal," he said.
This is great news and should add some much needed transparency around this issue, much like the planned reforms on foreign real estate investment.
One of the great blunders of Australia's foreign investment scheme is that it confuses transfer of ownership to foreigners, whereby no real investment (capital deepening) takes place, with foreign investment.
The former is akin to "selling the family jewels", and should be discouraged, whereas the latter actually adds to the nation's productive capacity, and should be encouraged.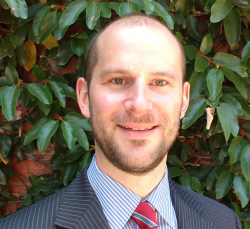 Latest posts by Unconventional Economist
(see all)