The chorus of experts and commentators demanding action on superannuation concessions is becoming deafening, with a number of high profile Australians joining the call for superannuation concessions to be more equitably distributed.
First up, former New South Wales Liberal premier, Nick Greiner, believes that some of the generous concessions implemented by the former Howard Government, including zero taxes on superannuation earnings once someone turns 65, should be unwound in order to avoid a Budget "train wreck":
"Someone should basically reverse some of the [former Liberal prime minister John] Howard and [former Howard government Treasurer Peter] Costello generosity"…

"I think they could afford to break their promise on superannuation. It addresses the perception… that the budget wasn't fair."

Mr Greiner said that unless these changes are made "there is no prospect of economic growth being sufficiently high that revenues will be remotely in the ball park. This is where the body politic has let Australians down."
"Aussie" John Symonds has also entered the fray, calling for superannuation tax breaks to be wound back for those with balances over $1 million:
Almost 300,000 households are sitting on superannuation balances worth more than $1 million, the level where generous tax breaks could start to be wound back…

"When the economy is doing it tough and the government has to try to make money spread, putting a cap on certain benefits is something that should be looked at," Mr Symond said.

…he questioned whether some higher income earners were taking advantage of a system in a way that was not intended.

"It's supposed to be a nest egg for retirement"…
Even Pauline Vamos, chief executive officer of the Association of Superannuation Funds of Australia, has questioned whether such generous tax breaks are warranted for high income earners:
"Many people have accumulated way over $2.5 million tax-free and the community is quite rightly saying that's unfair"…
These calls to reform superannuation concessions of course follow those from the Murray financial system inquiry, which claimed superannuation concessions "are not well targeted" and overly benefit the rich, "increasing the cost of the superannuation system to Government". They also follow recent similar arguments from APRA and popular radio commentator, Alan Jones, not to mention consistent calls from think tanks the Grattan Institute and The Australia Institute.
It seems the push to reform Australia's inefficient and inequitable superannuation system is now too big for politicians to ignore, given their huge and fast growing cost to the Budget.
After all, superannuation concessions were estimated by Treasury to cost a total of $29,700 in revenue foregone in 2014-15. They were also forecast in the December Mid-Year Economic and Fiscal Outlook to grow by a whopping 10.8% per annum between 2014-15 and 2017-18 – far quicker than the growth of the broader economy – creating ever growing headaches for the Budget.
It's only a matter of time before the opposition parties take the initiative on superannuation reform. If the Abbott Government was sensible, it would get in first and address super concessions in the upcoming Budget.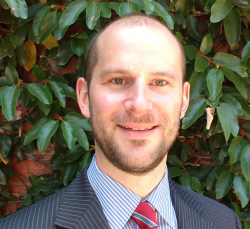 Latest posts by Leith van Onselen
(see all)