From yesterday's reporting season, Suncorp CEO Patrick Snowball said it is:
"depressing we have wallowed in political uncertainty for the 5½ years I have been running this company…Big capital-intensive businesses like ours rely on some political leadership, which just isn't there right now. We've wasted good opportunities."
Commonwealth Bank CEO Ian Narev said:
"Weak confidence is a significant economic threat…Businesses need the certainty to invest to create jobs, and households need a greater feeling of security. That requires implementation of a coherent long-term plan that clearly addresses target government debt levels and timeframes, infrastructure priorities, foreign investment, business competitiveness policies and, above all, job creation."
Boral MD  Mike Kane reckoned:
"The problem I have is how Labor governments oppose major projects that create jobs…The need for major projects is not going to go away. How is it Labor governments can oppose job creation through public-sector investment?"
AGL CEO Michael Fraser , moaned:
"One of the big issues for the industry during my time in the chair is that it has been a political football between the carbon debate, the RET debate, the CSG debate, solar feed-in tariffs…This just adds to the political instability we've got and I think that's a major challenge for the ­industry. This is an industry with long-term investment horizons that needs long-term stability and certainty from both sides of polit­ics in terms of the policy settings. This week has highlighted how far removed we are from that."
Goodman Fielder CEO Chris Delaney said:
"Stability in government would be very helpful, it would continue to allow a government to be looking at what are the long-term solutions they want to put in place instead of trying to preserve the government of the day."
While each of these businesses is talking its book in its own way, in aggregate it is hard to disagree!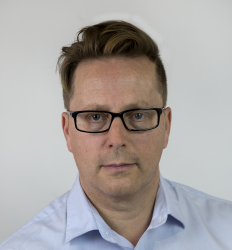 Latest posts by David Llewellyn-Smith
(see all)