From The Australian:
Treasurer Joe Hockey has warned Australia must not fall into a position like Greece where it would be subservient to global bankers.

He was responding to Palmer United Party leader Clive Palmer in parliamentary question time who asked him why the government was destroying living standards with austerity when Australia's debt was less than the OECD average.

Mr Hockey said the yet-to-be-released intergenerational report would identify Labor's legacy of debt and deficit.

When a nation imported money from the rest of the world to fund growth, it was at risk of being exposed to the volatility of global capital markets.

"It makes you, in one sense, subservient to the bankers and the rest of the world," he told parliament on Monday.

The extreme was what was happening in Greece where it was totally subservient.

"We do not want to be in a position where we are subservient to other nations."
MB could not agree more, Mr Hockey. But a few basic economic points make this discussion a little anachronistic.
Reducing the public deficit will not prevent Australia from 'importing capital from the rest of the world'. The sectoral balances of GDP for those that run current account deficits mean that if the public sector runs a surplus then for the economy to grow the private sector by definition must run an even larger deficit. That is, it must be borrowing from offshore or selling lot's of assets to foreigners. Which is what we do: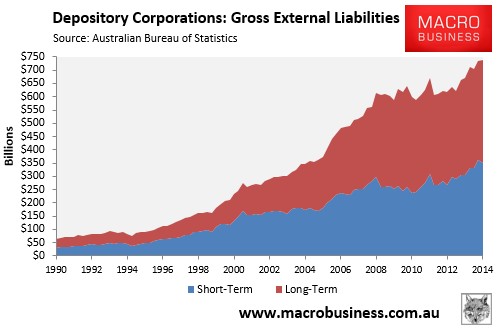 This is what Greece did for many years with a stable government-to-GDP ratio (around 100%) but rapidly expanding private sector debt while the euro kept it uncompetitive and in external deficit. When the external funding stopped to the private sector so did the party and government debt has been blowing out ever since. Greece is still running a current account deficit though only marginally.
And there is your real answer, Joe, if you want Australia to not be "subservient to the bankers and the rest of the world" then fix Australian competitiveness and tailor your budget repair to that task above all others.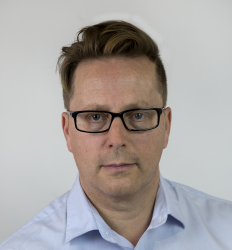 Latest posts by David Llewellyn-Smith
(see all)