From SBS:
The Western Australian MP has said that Tony Abbott should step down and the leadership spilled.

SBS has sought comment.

Mr Jensen told Fairfax Media that Mr Abbott was a "great wartime leader but not a great peace time leader".

"I thought it was time to strike to start things moving," he said.

Mr Jensen also told the ABC that "it's not that the people choose the prime minister".

He said Mr Abbott was informed of his position on January 23.

"I texted him, and this was prior to the Prince Philip [knighthood] debacle, I texted him and told him that he no longer enjoyed my support," he said.

He added that Mr Abbott was too focussed on debt and deficit.

"He is not focused on policy," he said.

"He is not focused on strategic direction. He is focused more on tactics and tactical policy."

Mr Jensen, who was elected in 2004, is the first Liberal MP to go on the record and call for a spill.
That's a clear sighted fellow. And BS:
Queensland backbench MP Warren Entsch reportedly spoke to the ABC, indicating that he'd like to see the leadership situation "resolved" at the caucus meeting next week.

Queensland MP Mal Brough, who took questions after delivering a speech last night, said his support for Mr Abbott was "qualified". He also spoke out against the government's defence pay and medicare co-payment policies.
And from The Australian:
NSW Labor is preparing a campaign offensive to make the state election on March 28 about "the Liberal brand" and will tie Premier Mike Baird to Tony Abbott with fears over "cuts" to health and education services and opposition to electricity privatisation to feature prominently.

Echoing the party's Queensland election strategy, NSW Labor is finalising plans to give federal Labor leader Bill Shorten a prominent role in the campaign to highlight the Prime Minister and Joe Hockey being from NSW and enjoying a close relationship with Mr Baird.

The theme being worked on by Labor strategists to exploit the linkages between the state and federal Coalition governments is "different leaders but same ­agenda".
Hard to believe another state could fall under the Abbott wrecking ball but:
the SA Liberal Party should have won in a doddle over an exhausted Labor government;
a benign VIC Liberal Party should have won a second term and,
an arrogant QLD Liberal Party aught have been able to hang on for second term given its enormous lead.
State issue are paramount but the Abbott agenda is acting as the marginal price setter in the Australian politics.
It no longer matters what Abbott is or where he's going. He's a goner, branded as such, and if the Party does not remove him fast it will share his fate, dragging down the economy as it goes.
Whether a new leader can change things is an open question but there is at least a chance. Julia Bishop is back this morning:
With leadership tensions worsening, Ms Bishop told cabinet on Tuesday she was not going to challenge Mr Abbott, nor was she campaigning internally for a spill. "I told my cabinet colleagues I'm not ­campaigning for the job of Prime Minister,'' she said.

"I'm not ringing the backbench asking for support, I have not counted any numbers, I will not challenge the leader."

But Ms Bishop would most likely run if someone else forced the issue. This opens the prospect of a so-called "bomb-thrower" or "stalking-horse" like Mr Jensen or Mr Brough instigating a leadership vote.
Malcolm is quiet. Julia could be his "bomb-thrower".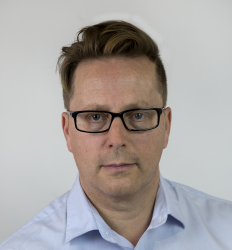 Latest posts by Houses and Holes
(see all)