The chorus of experts calling for superannuation concessions to be reforms continues to grow louder, with Australian Prudential Regulation Authority (APRA) member, Helen Rowell, today calling for a rethink on how concessions are distributed and how funds can be invested. From The AFR:
"We have already seen a big chunk of super used for housing or to leave bequests for children, and now the latest push is for people to be able to use it to pay off higher education debts, but the primary object of super should be to provide retirement income"…

"There is certainly no argument that some of the tax concessions on super could be better targeted"…
Ms Rowell's view of course follows similar calls from Financial System Inquiry chair, David Murray, whose interim and final reports highlighted widsepread deficiencies in the superannuation system, including:
1) Overly generous concessions to higher income earners:
"…the majority of superannuation tax concessions accrue to the top 20 per cent of income earners (Chart 4.3). These individuals are likely to have saved sufficiently for their retirement, even in the absence of compulsory superannuation or tax concessions"…


Tax concessions in the superannuation system are not well targeted to achieve provision of retirement incomes. This increases the cost of the superannuation system to taxpayers and increases inefficiencies arising from higher taxation elsewhere in the economy, and the distortions arising from the differences in the tax treatment of savings…

Poorly targeted tax concessions increase the cost of the superannuation system to Government. In turn, this increases the fiscal pressures on Government from an ageing population. Giving high-income individuals larger concessions than are required to achieve the objectives of the system also increases the inefficiencies that arise from higher taxation elsewhere in the economy, including differences in the tax treatment of savings…
2) Excessive leverage into non-productive assets:
The use of leverage in superannuation funds to finance asset purchases is embryonic but growing. The proportion of SMSFs with borrowings increased from 1.1 per cent in 2008 to 3.7 per cent in 2012. The average amount borrowed increased over this period from $122,000 to $357,000. Total borrowings in 2012 were over $6.2 billion. More recently, Investment Trends research found that, over the year to April 2014, the number of SMSFs using geared products increased by more than 11 per cent to 38,000…

If allowed to continue, growth in direct leverage by superannuation funds, although embryonic, may create vulnerabilities for the superannuation and financial systems.
The Report also recommended removing the ability of super funds to leverage:
The general prohibition on borrowing in superannuation was introduced for sound reasons. Although levels of direct leverage in the superannuation sector are low, they are increasing. Removing direct leverage in superannuation is consistent with the concept that superannuation tax concessions should apply to funds that have been saved and not borrowed. There are ample opportunities — and tax benefits — for individuals to borrow outside superannuation.
3) Excessive fees:
The operating costs of Australia's superannuation funds are among the highest in the Organisation for Economic Co-operation and Development (OECD), and the Super System Review concluded superannuation fees were "too high". The Grattan Institute estimates fees have consumed more than a quarter of returns since 2004. Although the Inquiry notes the difficulties of comparing costs or fees across funds, especially internationally, the evidence suggests there is scope to reduce costs and improve after-fee returns (see Chart 4.1).

Fees can significantly affect retirement incomes. The Super System Review found that reducing fees by around 40 per cent — or 38 basis points22 — for the average member would increase their superannuation balance at retirement by approximately $40,000 (or 7 per cent)…

The Super System Review found that fees had not fallen in line with what could have been expected given the substantial increase in scale (Chart 4.2)…
The push to reform Australia's inefficient and inequitable superannuation system is becoming inexorable, given the huge and fast growing cost to the Budget. Failure to address the super elephant also contradicts the Government's war on entitlements and Budget reform agenda.
It's only a matter of time before Labor seizes on reform. If the Abbott Government was sensible, it would get in first and address super concessions.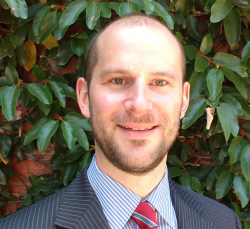 Latest posts by Unconventional Economist
(see all)