Today at the AFR:
Jeremy Lawson said on Tuesday it could take a 1980s-style crisis to force politicians to tackle the country's shrinking income base while restructuring expenditure.

A global downturn, coupled with policy missteps and a febrile industrial relations environment, drove inflation well into double digits, and unemployment above 10 per cent, in the early 1980s. The deep, enduring recession led to many of the reforms that made Australia a free-trading, low-tariff, globalised economy.

"If you look at Australia's history, major reform episodes tended to follow crises; it's not until it's clear that what's going on is unsustainable that you've run out of time," Mr Lawson said.

"It's when you have that next recession, when unemployment is not 6.5 per cent but 8 or 9 or 10 per cent, where you'll really concentrate minds."
The logic is difficult to dodge. At MB we track what monetary and fiscal authorities are up to much of the time and I gotta tell you that right now Australia's macro (and mircro) economic management has gone completely bust. Consider the following inventory.
The Reserve Bank of Australia 
In 2010 the bank went bonkers on endless Chinese growth and openly embraced Dutch Disease to ensure inflation remained contained during the commodity boom, based on the notion that a permanent high plateau in commodity prices justified the structural adjustment to a higher dependence upon mining over other tradables.
Since that strategy began falling apart after 2011, rather than accept that it got it wrong – that the commodity boom was very temporary and the economic restructuring short-sighted – it has slashed interest rates and deliberately re-fired the housing bubble to paper over the increasingly wide growth gap. That has, in turn, given Australia an even worse dose of Dutch Disease with a dollar that just won't fall.
Thanks to these blunders, competitiveness in the economy has collapsed and aggregate demand is structurally weak, which has led the bank to moan endlessly about poor "confidence", the direct result of its own policies.
The Abbott Government
Not sure where to start with this but there are perhaps three outstanding blunders. The first was to sacrifice the much needed budget repair at the ideological and corruption alters. Rather than evenly balanced budget repair, we got a file stuffed with favours for the rich and income savaging for the poor. That Budget collapsed in the senate and has led to the second huge blunder which is now underway, no budget repair at all.
After the leadership Abbottalypse, policy is being made entirely on the basis of saving an inept Prime Minister's skin. Where that crosses over good policy it is entirely coincidental and one thing is certain, anything resembling "austerity" is getting the chop.
The other major blunder – perhaps the greatest of all – was to shove the car industry offshore over a paltry $500 million investment. Whether you agree with this in principle is beside the point. The timing of it is calamitous for the southern states as they try to absorb the RBA's mining bust. After all, the cure for Dutch Disease is to build your non-resource tradable sectors and we've just deliberately killed the largest of ours.
To imagine the folly of this, project yourself forward two years when the dollar is at 60 cents and you buy a Korean-built Holden for more than it cost you when it was made here. It's very generous of you to support full employment in Korea with your own shrunken income.
Mining state governments
As WA confronts an historic crash owing to enormous oversupply in its key commodities, the state government is busy talking up and pursuing further investment in those same resources.
Like the RBA, the WA government went mad on the China boom and extrapolated ludicrous commodity prices in its budget forward estimates. That is now unraveling spectacularly as a comprehensibly pro-cyclical budget exacerbates the bust underway.
There is no apparent strategy to deal with a forthcoming unemployment crisis, no efforts to retrain, nor any attempt to reorient the state towards alternative growth sectors.
Once the WA housing bust begins in the next 12 months, WA will sink like a stone, and keep sinking until, well, it's cheap enough to start exporting manufactures to China.
In QLD, it's a very similar story, where the recently turfed out Newman Government was busy talking up and pursuing further investment in doomed coal assets, all the while threatening the Great Barrier Reef where millions of Chinese tourists are going to want to go in the next few decades.
But that pales next to the LNG debacle that both Qld political parties cheered on – the greatest of the commodity bubbles – at Curtis Island, Gladstone.
Rather than use an auction system, or rent taxes, or plain planning sense to ensure an orderly development, the government allowed four LNG projects to proceed simultaneously in a area the size of a postage stamp. Needless to say, absurd cost blowouts resulted, rendering all four projects uneconomic prior even to completion. Worse, a commitment to rentier economics led them to eschew any domestic gas reservation policy, extending and worsening Dutch Disease for the entire east coast.
Now, the projects, the government, households and manufacturers are all going to suffer together as the three white elephants sit on everything with high gas prices.
Southern Governments
This has not been quite so bad a story too date, but the complacency here is obvious as well. Commodity state problems will not stop at the border. Confidence effects, bad loans, and falling income are coming to eastern capitals too.
NSW and VIC have managed to repair their budgets to some extent, but largely on the back of the same temporary property booms that are hollowing out what tradable sectors they have left.
Meanwhile, they run grotesque population ponzi schemes to backfill and perpetuate the system, in so doing radically undermining productivity growth as groaning infrastructure slows everyone, doing everything, all of the time.
Moreover, when the pro-cyclical property recovery comes under pressure, southern state budgets will unravel twice as fast and the downside will double up.
Conclusion
Some of you will almost certainly be wondering "what is this guy on, all we did was allow markets to run their course". That is the very speciousness that has brought us to the point where the system is going to break down.
There is no market in Australia. There is a series of tax, fiscal and monetary distortions that add up to the economy that we have, most of which have turned what was a dynamic young market in the early nineties into the plaything of three great vested interests: mining, banking and a retirement scheme for Baby Boomers. Change the framing distortions and the economy would look completely different, and be more market-driven.
Australia is now the Banana Republic par excellence – resources driven, hollowed out, plutocratically ruled – perhaps the luckiest and certainly the most mismanaged economy on earth.  Alas, the latter is inexorably overtaking the former and, as the reckoning arrives progressively over the next few years and the architects of the above look around and ask "who could have seen that coming?", you should all remember that it did not have to be this way, lest the same folks take what's left to the cleaners.
The crisis is certainly coming, the focused minds I'm not so sure about.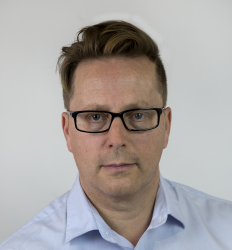 Latest posts by David Llewellyn-Smith
(see all)