From the AFR:
The Reserve Bank of Australia should resist calls to cut official interest rates, according to ANZ Banking Group chief executive Mike Smith, who argues ­Australia can weather falling commodity prices and a global currency war.

In a position at odds with the forecasts of his own bank's economists for two rate cuts over the next five months, Mr Smith said he was optimistic about Australia's outlook – particularly with a falling dollar making exporters more competitive.

"If I was the central bank I would wait and see how this plays out because if the currency can take most of the shock, it's a much better way to deal with it," he said in remarks to be ­published by the bank on Wednesday. "And of course, it does leave you the option of [using] monetary policy later."

…"I'm still not too worried by the Australian economy. There's still a lack of confidence . . . people are looking around the rest of the world and saying 'well what's different here'. But it is different."
Come now. Where's the public relations filter? Australia is not "different", it's just one cycle behind the rest of developed world. It's an interesting point, though. Would cutting rates boost or hurt confidence? Probably both.
The unprecedented nature of rate cuts at this stage of the cycle would probably entrench the view that Australia is not "different". But it would also undoubtedly add some fuel to the only investment game in town in east coast house prices. That's confidence of sorts and will boost consumption at the margin.
Given the falling dollar is, in part, a result of markets acceptance of further rate cuts (see major forecasters and bond pricing) not cutting will send it straight back up, so Mike Smith's argument about letting the dollar do the stimulating doesn't make much sense.
The regulators have made a big deal of their macroprudential changes and their design is supposed to prolong and not halt the housing construction cycle so we're supposed to already have insurance against excessive imbalances forming in the financial system. Unless the regulators are lying or kidding themselves, they should now be able to cut to ensure the dollar keeps falling.
Or does Mike Smith know something about APRA efficacy that we don't?
P.S. Here is Mr Smith starring in his own video: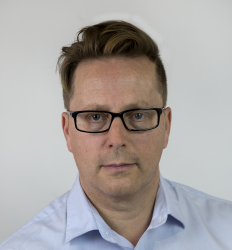 Latest posts by Houses and Holes
(see all)