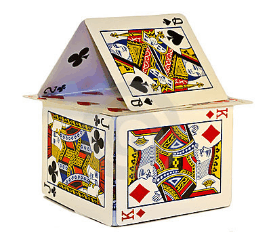 by Chris Becker
Some sobering figures from AFG this morning with the bet on lower interest rates in the medium term definitely the one to back by most home owners, but not first home buyers. Refinancing "surged" to just over 37% of all new mortgages in December, the highest in over two years.
More from the release:
AFG Mortgage Index shows that refinancing rose over the last quarter of 2014 from 33.5% of all home loans processed in September, to 37.3% in December. Also in December, the proportion of borrowers choosing fixed rate loans fell significantly to 14.5% of all home loans processed from 17.1% in November.
Average mortgage size sits at $444K nationwide, with NSW at $544K: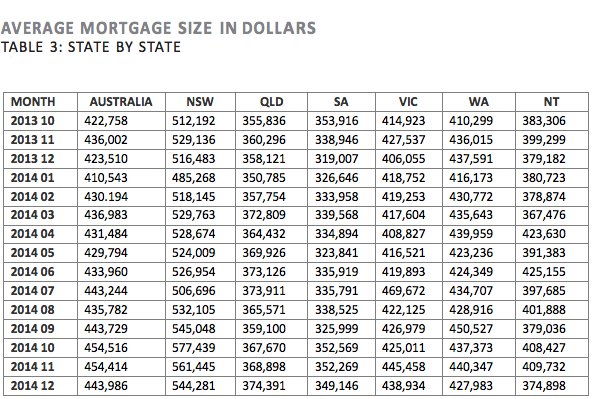 The re-fi change is interesting as the GM, Mark Hewitt points out the previous change in sentiment was at the peak of variable rates in March 2012, where borrowers tried to lock in lower rates at the top of the cycle. Maybe this is a sign of a bottom in the current cycle?
Also, you gotta feel for the first home buyers, now down to below 7% of all home loans processed nationally with almost none in NSW:
First home buying accounted for only 1.7% of all new home loans in NSW, 3.9% in Queensland, 5.3% in South Australia, 6.9% in Victoria and 18.9% in Western Australia.

The long term national average for first home buyers was previously around 15%.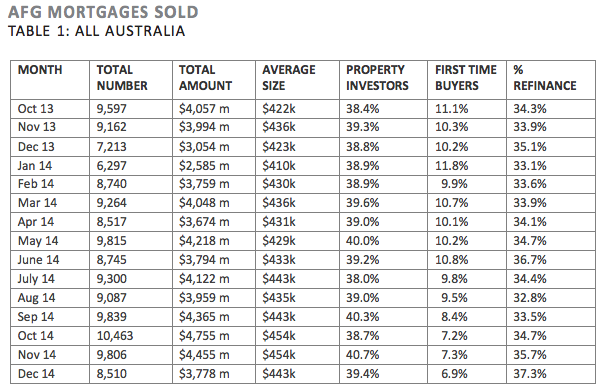 This is not the sign of a healthy market or households filled with confidence of the year (s) ahead. The country is stuck, because raising rates would crowd out the FHB completely, while lowering rates just embiggens the huge speculative crowd that really drives the riskiest risk-free asset in the world – Strayan property.
Hurry along, they ain't making more of it!
Latest posts by Chris Becker
(see all)