The Pascometer has produced an interesting piece this afternoon arguing that regulators may clamp-down on self-managed superannuation funds (SMSFs) leveraging into property, rather than embark on macro-prudential curbs on investor mortgage lending:
Unlike foreign investors, SMSFs don't have a regulated bias towards new housing – the building of which the RBA wants to encourage.

Banks are already required to treat loans to SMSFs as riskier – APRA doesn't afford them the same risk rating as ordinary mortgage loans. Being non-recourse, banks are more exposed if an SMSF loan goes bad.

There also is an argument to be made about the danger to SMSFs if parts of the investment property market go the way they're likely to go if they are "unbalanced", as the RBA has suggested…

So if Murray loads and aims the gun, the regulators could argue that this would be a form of macroprudential action that would be doing SMSFs a prudential favour…

Voilà, investor activity would be cooled a gentle touch without collateral damage to first home buyers, banks would be protected from making loans they might later regret and, at least in APRA's opinion, SMSFs would be protected from themselves.
It is no secret that regulators dislike rules allowing super funds to leverage into investments. As noted by the Pascometer, APRA's submission to the Murray Financial System Inquiry was scathing:
"APRA has long had reservations about extending the ability of superannuation funds to borrow and was reluctant to facilitate relaxation of the borrowing rules, which took place in 2007, to accommodate instalment warrants…

"Additional direct leverage may amplify returns but exposes superannuation fund members to greater financial risks."

"APRA remains of the view that the risks associated with direct leverage are incompatible with the objectives of superannuation and cannot adequately be managed within the superannuation prudential framework…"
Former Treasurer, Prime Minister, and architect of Australia's compulsory superannuation system, Paul Keating, has also called for curbs on SMSFs using leverage to invest in Australian residential property, arguing that it "is making it nearly impossible for younger people, owner-occupiers, to afford to house themselves" and arguing that "we can't persist with the position where our children cannot afford to house themselves and that is where we are now".
And lets not forget the draft report of the Murray Inquiry, which in July recommended removing the ability of super funds to leverage into investments:
The general prohibition on borrowing in superannuation was introduced for sound reasons. Although levels of direct leverage in the superannuation sector are low, they are increasing. Removing direct leverage in superannuation is consistent with the concept that superannuation tax concessions should apply to funds that have been saved and not borrowed. There are ample opportunities — and tax benefits — for individuals to borrow outside superannuation.
As argued previously, allowing super funds to leverage into property and other investments was one of the biggest blunders of the Howard Government. In permitting leveraged investment, the Coalition effectively turned super from being a retirement savings system into a speculative vehicle, in turn dramatically increasing the riskiness of Australia's retirement savings and financial system, and further inflating Australian house prices.
Let's hope that the Pascometer is not signaling the end of the curbs.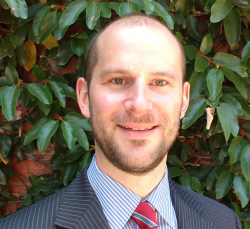 Latest posts by Leith van Onselen
(see all)