Fairfax has produced an interesting article on the phoenix-like rise of Labor leader, Bill Shorten, who has risen from obscurity to preferred Prime Minister in just one year:
Shorten has been propelled to a winning position more by Abbott's betrayals than by any genius the Labor leader has demonstrated…

What does he really stand for? What are his core values and where, pray tell, are the detailed policies that express them?..

He really has not had to do anything difficult yet – certainly nothing as complex as balance a budget, thus creating new classes of losers in the process…

Self-evidently, Shorten's practice of giving as little ground to the government as possible while keeping his own powder dry is learned behaviour. It worked brilliantly for Abbott…
The article highlights a key problem with modern politics: that it is easier to oppose all attempts at reform than actually offer an alternative policy prescription. We saw Tony Abbott play the role of "Dr No" to perfection, and now we are seeing Bill Shorten do likewise.
Politics has increasingly become a tribal game to be won, rather than a platform to build a legacy for the nation. In turn, political positions, daily messages, and slogans are developed through constant polling, especially focus group responses, rather than via evidenced-based policy formulation and debate.
I pin much of the blame on the internet and modern technology, which has spawned the 24-hour news cycle. This has driven politicians to spend much more time and effort "massaging" their message and responding to the latest media attack, rather than just getting on with the job and developing sound policy.
It also means that any attempt at genuine reform faces constant attack from vested interests and opposition political parties, likely resulting in many of the reforms being either watered down or abandoned altogether, in favour of populism.
It's a diabolical situation that quickly needs fixing if Australia is to successfully navigate the ending of the once-in-a-century mining boom and the ageing population.
One potential positive is that the stasis at the two party level opens the door to minor parties, who can take the policy initiative. Business Spectator's Rob Burgess, has taken this line today:
Consider, then, the possibilities with a hot topic such as superannuation tax concession. A scared Coalition and Labor could refuse to act on Murray's advice [to unwind super concessions]…

That leaves the door wide open for [a minor party] to tell younger voters that they are paying too much tax, while wealthier Australians are using the super system to ensure their children inherit more.

It won't be a hard sell…
Indeed. Young people, in particular, are crying out for genuine political representation, and there is a unique opportunity emerging for a new party to emerge on the back of Australia's disaffected youth.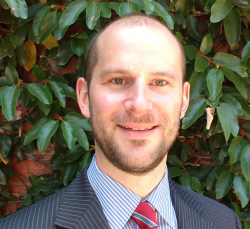 Latest posts by Unconventional Economist
(see all)