From one struggling pollie to another:
TONY Abbott has voiced "absolute" confidence in his embattled Treasurer and Defence Minister, as Joe Hockey conceded his cabinet colleagues don't like being told to "live within their means".

Amid rising speculation about the performance of some ministers, Mr Abbott last night admitted he would reshuffle his front bench "at some stage between now and the next election, quite probably".

However Mr Abbott this morning urged voters to focus on "the policy, not the personality" and not confuse "the occasional misspeak with failure to deliver".

Mr Abbott, when asked if Mr Hockey had his support to remain "indefinitely" as Treasurer, this morning said: "Of course."
Not much else he could say, really. They both look increasingly doomed, though. The real power of the Liberal Party, the Murdoch press, does not back losers and the warning is now clear, from The Australian editorial today:
…when Coalition MPs gathered to hear from Tony Abbott on Tuesday. The Prime Minister's message was that the year had been "rich in performance" and full of achievement. Nobody spoke to break the spell.

"Nobody wants to say what they're thinking," says one MP. "Everybody just had to sit there and clap." The government's achievements are real but its failures loom so large they overshadow all else. Abbott's great political successes, like the repeal of the carbon tax, seem long ago.

The fumbling of major policies recently has been astonishing for a government that had such control earlier this year. The change has dismayed Coalition MPs, who have the hard task of explaining away their leaders' clumsiness.

Abbott and his ministers are slow to confront the challenge they face. The Prime Minister talks of "achievement" at every opportunity even though it has become the trigger word for Labor MPs to respond with canned laughter.
Not just the Labor Party.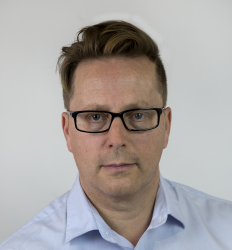 Latest posts by Houses and Holes
(see all)