From Westpac's Elliot Clarke:
At its simplest, the purpose of the ECB's recently announced asset purchase programs and the TLTRO's are to repair the policytransmission
process through the provision of liquidity to the system and (it is hoped) confidence to market participants.

The dilemma for the ECB is that there is no real guarantee that borrowers are willing to take on additional leverage; equally banks may not believe it is worth their while to increase their exposure to end borrowers in the Euro Area.

Key to assessing the willingness of both sides to enter into transactions is the ECB's quarterly Bank Lending Survey. The just released September Quarter edition of the survey clearly points to uncertainty on the part of lenders and borrowers alike.

Starting with credit standards for firms, it is apparent that the very modest easing seen through 2014 is grinding to a halt amidst questionable economic conditions.

Of particular note is the clear bias towards short-term loans and providing credit to larger firms. Standards for smaller firms have effectively been tightened again in the most recent quarter. Given smaller firms are key for employment and aggregate activity (and also that they have been most affected by tighter lending conditions), this is a clear concern.

Firms' appetite for credit is also underwhelming. On demand for debt to fund fixed investment: after having improved from repeated, weak (negative) reads through 2012 and 2013 to a (just) expansionary reading last quarter, firms' appetite for capacity expansion has fallen back again in the current quarter. M&A, which is typically not a driver of real investment or employment, and debt restructuring remain the primary uses of borrowed funds amongst European non-financial corporates. Firms look to be continuing to borrow to build inventories – arguably in anticipation that end demand will firm in due course.

Turning to the household sector, whereas lending standards for consumer credit have continued to ease at a more rapid rate in recent quarters, the pace of improvement for mortgage credit has slowed. The hesitancy on the part of banks to expand their mortgage credit exposure is tied to concerns over housing market prospects and the broader economy.

For households it is very clear that banks are assessing credit risk case-by-case, with 'riskier' borrowers yet to see any easing in credit standards compared to a marked improvement for 'average' loans.

Interestingly, for consumer credit, economic expectations have been a negative for standards; although, this shift has been offset by lower funding costs – a function of the structure of the current ECB TLTRO's which favour consumer credit over mortgages.

In the absence of a clear demand pulse and/ or improving risk appetite, there is little reason to expect a rapid increase in demand for liquidity from the ECB in the foreseeable future. This position is further re-enforced by the fact that access to this liquidity requires market participants to sell yielding, highly-rated securities to the ECB and (for the time left on deposit at the ECB) receive a negative return. Neither seems like a particularly attractive opportunity.

We remain of the view that the ECB's existing alternative easing programs are unlikely to build to the scale anticipated by policy makers. Rather, a further broadening of the ECB's alternative easing measures is necessary if President Draghi's hoped-for €1trn expansion has a chance of coming to pass by late-2016.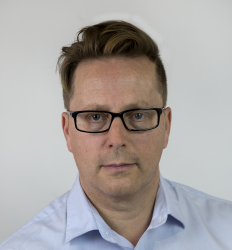 Latest posts by Houses and Holes
(see all)