I've already noted that while Tony Abbott was talking tough, Vladimir Putin was busy destroying the underpinnings of Australian LNG. But today it appears the vendetta goes further with Vlad now openly shirt fronting Australia and its many G20 guests by sending a naval armada to sit off Brisbane. From The Australian:
RUSSIAN warships are north of Australian waters in an unprecedented show of strength to accompany Russian President Vladimir Putin's visit to the G20 in Brisbane this weekend.

Australian P3 Orion surveillance aircraft have been deployed to monitor the ships, along with Anzac class frigate, HMAS Stuart.

The ships are in the Coral Sea, south of Bougainville off Australia's east coast.

…A warship from Russia's Pacific Fleet accompanied former Russian President Medvedev's visit to San Francisco in 2010, and a Russian vessel was also was sent to the APEC meeting in Singapore in 2009.

A guided missile Cruiser, Varyag, named after the country's Viking ancestors, the Varangian people, is leading the contingent south in international waters.

It is accompanied by a destroyer, Marshal Shaposhnikov, and one of the world's most powerful tugs the Fotiy Krylov. A supply tanker Boris Butoma is also heading south towards Australia's east coast as part of the dispatch.

…a defence source said…the move was aimed at showing an "aura of power" around the Russian leader at the G20 summit which distracted from agenda items at the conference of world leaders.
Nothing like a little gunboat diplomacy to grease the wheels of negotiations. This may also have something to do with it, from Bloomie:
NATO accused Russia of sending columns of troops and heavy weapons into Ukrainein the past two days, as the government in Kiev warned the nation's eastern combat zone is close to returning to open war.
Loose lips sink ships, what!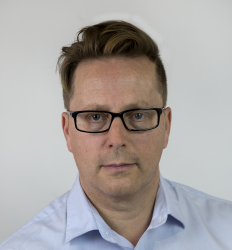 Latest posts by Houses and Holes
(see all)