Statistics New Zealand has released its annual National Accounts (Income and Expenditure) data for the year to March 2014, which revealed that New Zealand national disposable income increased by a strong 8.2% over the year:
New Zealand earned $14.4 billion more as a country than in 2013, Statistics New Zealand said today. National disposable income was up 8.2 percent to $189.2 billion, in current prices, in the March 2014 year.

The growth was led by business profits, while income from employment also grew. Business profits were up $9.0 billion (9.8 percent), due to large growth in the dairy, construction, and financial services.

Compared with the strong growth in national income, growth in final consumption expenditure was modest (3.6 percent). This resulted in growth to national saving, continuing its upward trend since 2009.

"Growth in income outstripped the growth in expenditure across all sectors of the economy," national accounts manager Gary Dunnet said.
The below charts, which track New Zealand per capita GDP and national disposable income (NDI) to June 2014, illustrate the income boom that is currently underway across the pond: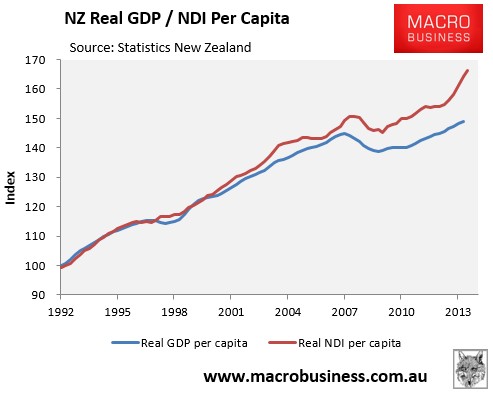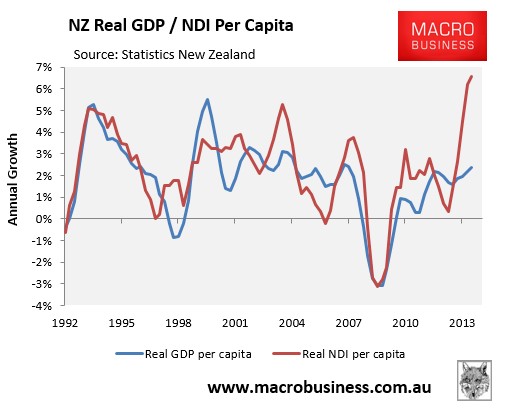 As you can see, New Zealand real NDI per capita has well and truly decoupled from GDP and surged to record high levels in the June quarter, which partly helps to explain the goodwill towards the National Government, who celebrated a stomping election win in September.
It's also a stark contrast from the situation playing-out in Australia, where the federal government is on the nose with the electorate and national income has been falling in real per capita terms since late-2011 due to falling commodity prices (terms-of-trade).
As shown by the below charts, income growth in the two countries could not be more stark, with New Zealand's real NDI per capita rising by 8.6% since December 2011 and Australia's falling by 1.9% over the same period: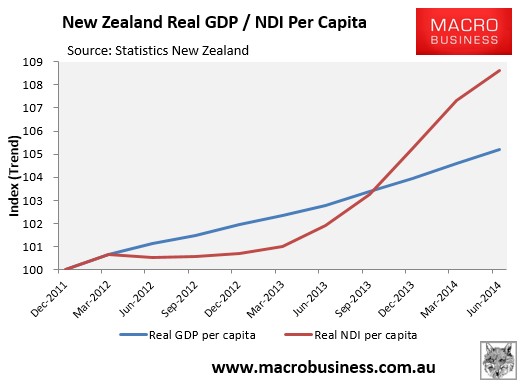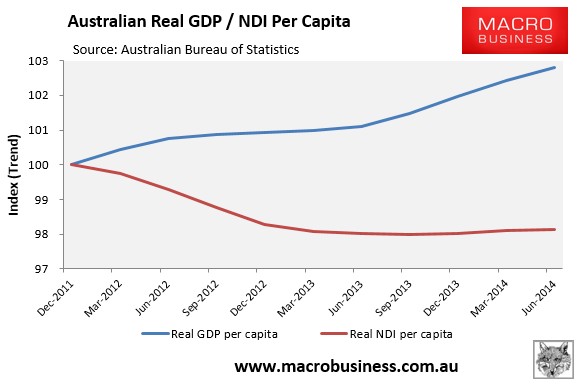 The diverging economic fortunes are also present in the labour market, where New Zealand's unemployment is 0.8% lower than Australia's and trending down, while Australia's unemployment is trending up: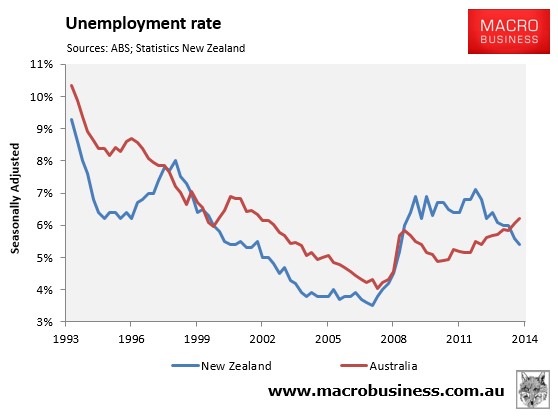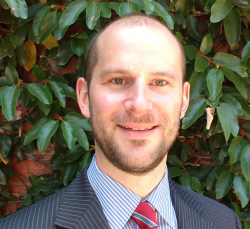 Latest posts by Unconventional Economist
(see all)