From The Australian comes a moment that shows that if you live long enough you will see everything. Malcolm Broomhead, director at BHP since April this year today says:
"We've ended up with the highest cost structure, albeit with the highest standard of living in the world, making it twice as expensive to stevedore a ship here as it is in New Zealand. And we've blown a great opportunity to set up sovereign wealth funds…The big shareholders these days, they're sovereign wealth funds in Norway, Kuwait, United Arab Emirates and Singapore — they've used their resources.

We can still set that up, but we need to cut our cost structure to be able to fund it, rather than just taking it from the boom. It's something we've got to do because we've got this demographic tsunami coming towards us and we can't bury our heads in the sand and say it's not happening…We've got to fund problem or we won't be able to compete in Asia; we've got to solve our cost of living issues."
True enough. But to do it we really needed a huge resource rent tax as well, like Norway's, and we might have come out of the boom with an SWF of $3oo billion, a lower dollar, house prices and wages 20% lower and a budget liberated from the constraints of bank guarantees.
We'd still face an adjustment but it would have been a lot easier and quicker.
But coming from a BHP director – the same firm that was central to the destruction of a government that tried to create a resource rent tax, part of which was aimed at keeping the non-resource economy competitive – it's a bit rich.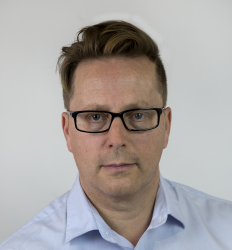 Latest posts by Houses and Holes
(see all)