Two reports are out about how Australia is losing its love affair with cars, with younger Australians shirking car ownership and the nation reaching "peak car use".
The first, aired on ABC's 7.30 Report last night, claims that the enthusiasm for car ownership displayed by the baby boomers is not shared by the younger generations, which is driving an overall decline in car usage:
…while the number of cars per person has risen, the number of new car sales per person has dropped sharply since the GFC. They're now at their lowest in 20 years. The question is: why?

If the Baby Boomers were the generation that embraced the car, then it's Gen Y and the Millennials that are responsible for its decline…

For the fist time in recent history, young people are becoming less likely to go out and get a drivers' licence or get a car. They're becoming less likely to go straight into full-time work, marriage, mortgage, children, instead going to uni, maybe working part-time, travelling and all of that means they have less need for a car, but also less money to pay for one…

In Victoria, the number of under 25s with a driver's licence has dropped 12 percentage points in just 10 years. That decline has also been seen in NSW and around the world…

And there's something else going on. The people who do own cars are actually driving them less. The trend even has a name. Experts are calling it peak car…

Peak car is a phenomenon that's been observed in a lot of the developed world where for the first time in recent history, people are becoming less likely to drive cars and drive them for shorter distances. It used to be every year people drove more and more. That's actually peaking and actually reducing in some countries.
An article on ABC's The Drum today raises similar points:
Sales of new passenger vehicles have dropped sharply since the Global Financial Crisis and have not recovered since. They are now at their lowest, per head of population, than at any time in the last 20 years.

Over 12 million passenger vehicles sped along our roads in 2013, and that number has risen every year. But though we now own more cars than ever before, we are actually driving them less. The average number of kilometres travelled has declined 10 per cent in the past decade, and fewer people are using their cars to get to full-time work or study. Experts are warning that this could herald the beginning of 'Peak Car', where the market reaches saturation point and demand declines…

Increasing congestion on city roads, along with improved public transport, has made going without a car easier. New technology has also seen alternatives to ownership spring up…
Official data backs up these claims, and shows that the number of kilometres travelled per capita per year (VKT) peaked in Australia in 2004 and has been falling ever since: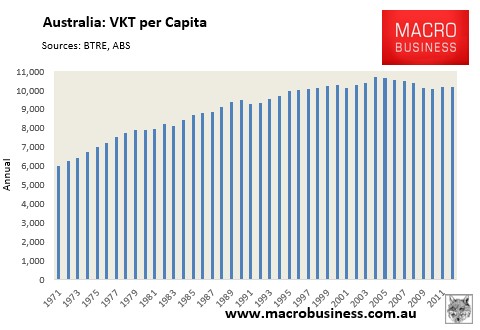 It also appears to be a global phenomenon, with our cousins across the pond also experiencing declining car use, with kilometres travelled per capita per year (VKT) dropping since 2005: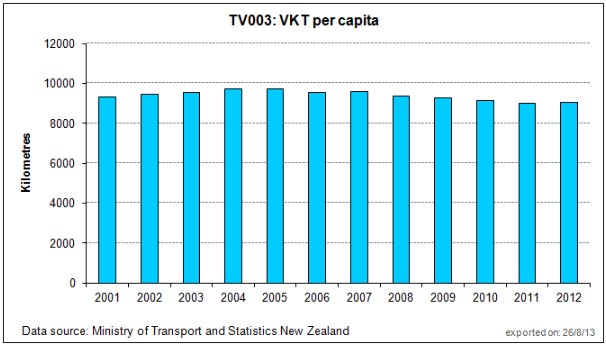 Similarly, the spiritual home of the motor car – the United States – has experienced a clear decline in car use, with the average number of miles traveled falling significantly since the mid-2000s peak: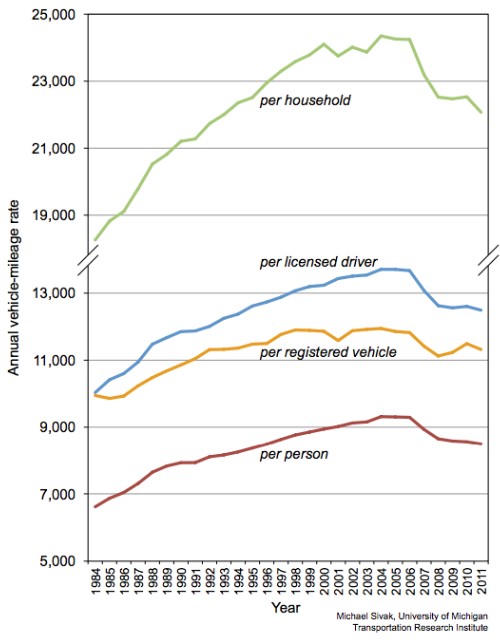 With total vehicle miles travelled in the US also lower, despite the growing population: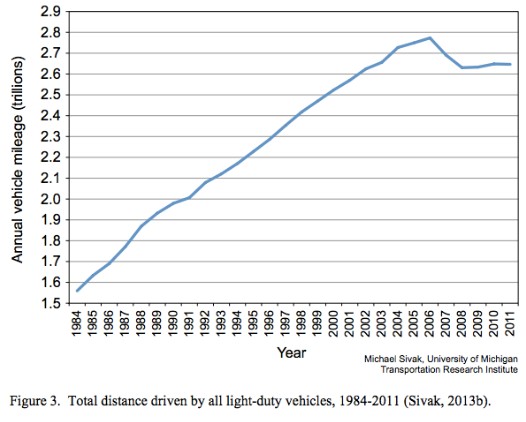 And annual fuel consumption the lowest on a per-driver basis since the Reagan era: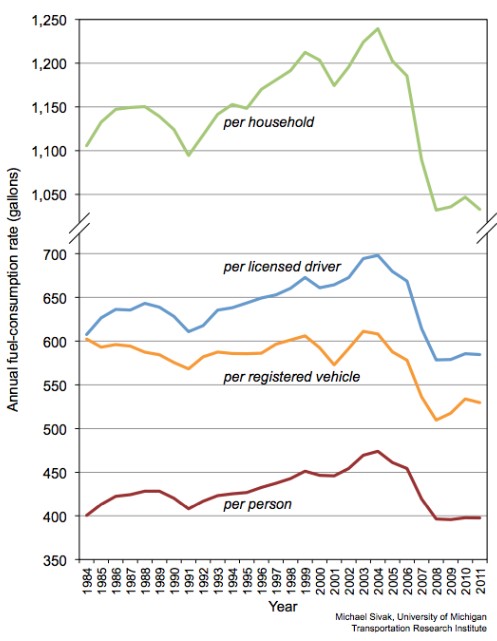 It will be interesting to see whether the recent fall in oil/petrol prices leads to an uplift in vehicle use, perhaps offsetting technology improvements that enable working from home and car sharing.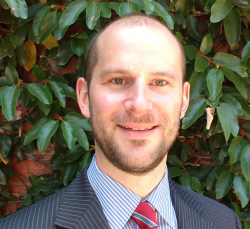 Latest posts by Leith van Onselen
(see all)