From Banking Day:
Reserve Bank of New Zealand governor Graeme Wheeler has talked up the bank's macro-prudential policies to a Bank For International Settlements conference in Wellington.

…He said house prices had risen rapidly in several Asia-Pacific countries in recent years, including Australia.

"Strong housing demand can add to financial stability risks, especially when accompanied by high household indebtedness. Housing market exuberance can be particularly problematic when interest rate responses are not warranted because economic growth is well below potential, and inflation in factor and product markets is benign," Wheeler said. 

"Macro-prudential policies can be helpful in addressing financial stability concerns in such circumstances. But the introduction of macro-prudential policy requires policy makers to be clear about its goals, the duration of the measures, and how such measures might interact with monetary policy," he said.

…"We believe the dampening impact of LVRs on house price inflation and credit, and the diminished 'wealth effects' on spending associated with it, have reduced consumer price inflation pressures by an amount similar to a 25-50 basis point increase in the OCR," he said.

"In essence, the reduction in housing pressures allowed us to delay the tightening in interest rates, thereby reducing the incentive for any additional capital inflows into the New Zealand dollar in search of higher yields."
Exactly, and here's the proof. Statistics released by the RBNZ show that the share of high LVR lending plummeted following the introduction of the LVR cap, falling from 25% in the months proceeding the change to just 5.4% (before exemptions) and 4.3% (after exemptions) as at April 2014: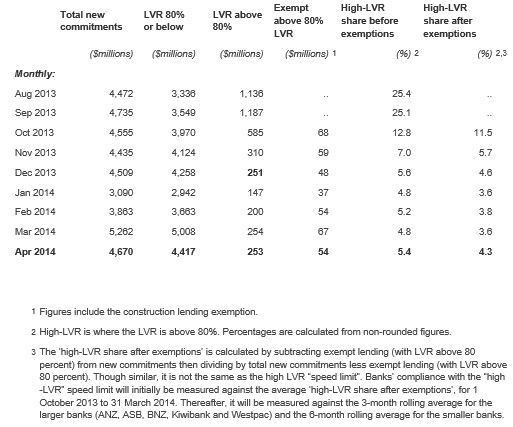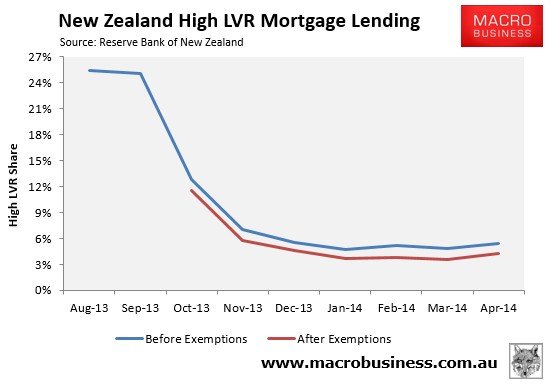 Moreover, according to figures released by Interest.co.nz, New Zealand's biggest banks "have sharply reduced their overall exposure to high-LVR lending":
The table below shows the amounts the banks had outstanding in high-LVR mortgages as of March and compares this with the figures as of December and September – immediately prior to October's introduction of the LVRs…

[There has been]…a substantial rebalancing of the banks' overall mortgage portfolios as fewer new high LVR mortgages are created and presumably many existing loans get re-categorised as low LVR loans following either a reduction in principal or an upward revaluation of the property.
House prices immediately began to slow with the rate of growth peaking in October 2013, the month after MP was launched, well before any rate hikes (which take 6 months to impact anyway, right?):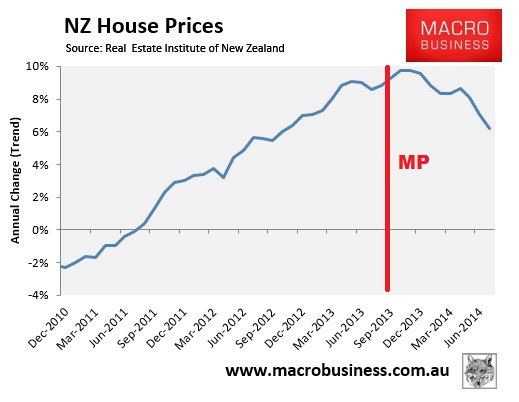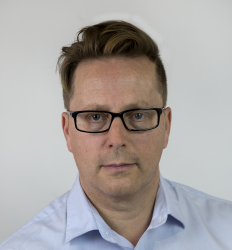 Latest posts by Houses and Holes
(see all)