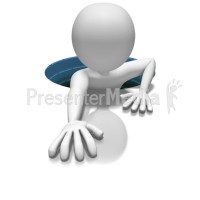 by Chris Becker
It doesn't get any better for the EU/EZ with its powerhouse economy – and where the real power resides – Germany again showing signs of a very steep slowdown.
Last night saw the release of a whopping near 6% reversal in exports for August: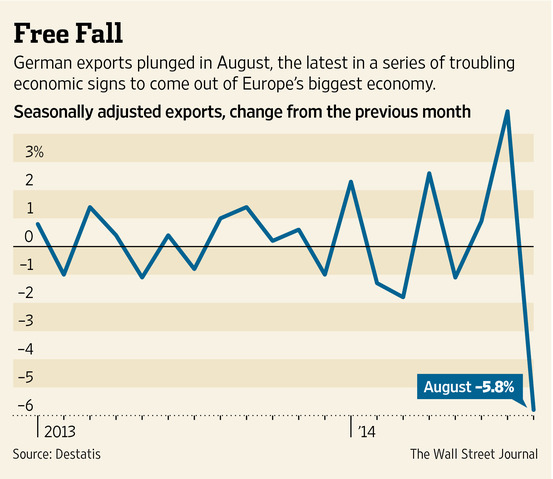 This release confirms the shocking factory orders print, down 1.3% for the year with foreign orders down 10% and industrial production print earlier in the week which retracted 4% last month and is now falling at 3% annualised. This will turn next quarter's GDP negative: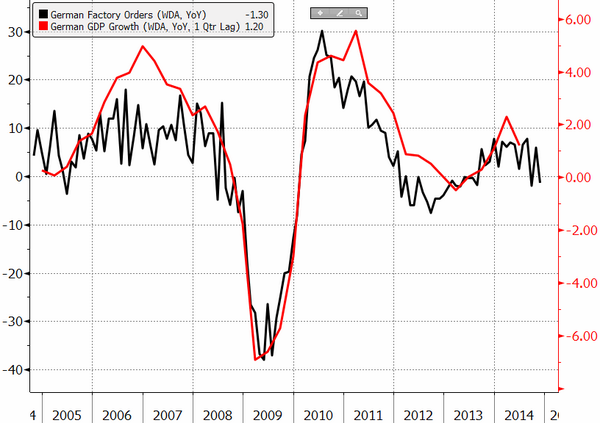 The other print from last night was Germany's much celebrated trade surplus, was shrank sharply to just over 14 billion euro, the narrowest result since December last year. Exports had the largest decline since January 2009 – a bad omen.
Finally, the ECB gave a one-two punch to its German masters last night when ECB President, without naming names, poured scorn on the ridiculous German fiscal situation (very similar to one John Howard who setup Australia's structural stupidity in wanting to achieve endless surpluses at any cost).
The ECB Monthly Bulletin looked at the dire employment market in the EZ and guess who comes out on top, at the expense of everyone else?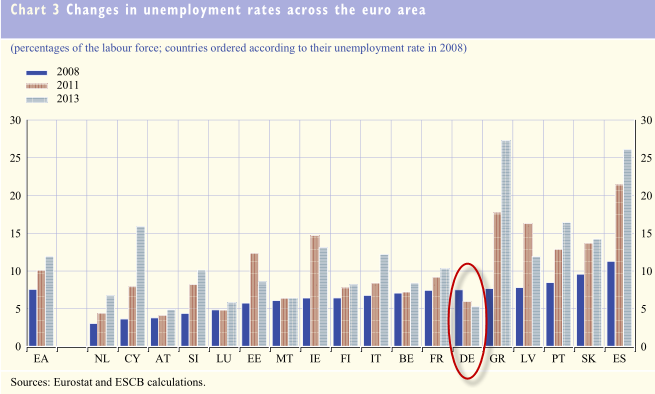 This is of Germany's own making, with a full reliance on its mercantilist economy, which has been subsidized Eurozone wide, versus its formerly higher Mark. This has allowed it, since the euro's inception, to bake in a structural imbalance whereby it sells its superlative manufacturing products at a much cheaper price, keep unemployment low and savings high domestically, while its own banks sell (create) debt to its southern neighbours who went on a resulting spending spree.
With unemployment in those southern member states in double digits and no sign of abating, or of any assistance from the hamstrung ECB and a rebalancing in developing countries that is knocking back demand for cheap German products, combined with a lack of proper investment domestically and a paranoia about staving off a non existent inflation problem, Germany's miracle economy is now naked and exposed.
Latest posts by Chris Becker
(see all)