Former Treasurer, Peter Costello, has savaged Australia's superannuation industry, labeling those whom work within it as being self interested, of acting liked spoilt brats, and delivering returns no better than the sharemarket despite paying themselves massive fees and salaries.
The video, which aired last night on ABC's The Business is a must watch, and pours further heat on the industry and the debate around whether Australia's retirement system is working effectively.
Regular readers will be aware that I am no fan of Australia's compulsory superannuation system, which costs the Budget a fortune in lost taxation revenue, is inequitable (thanks to overly generous concessions granted to higher income earners), and offers investors poor value for money (due to excessive fees).
On the issue of superannuation fees, which Costello is particularly scathing of, the Draft report of the Murray Financial System Inquiry showed that Australia's superannuation system is amongst the most expensive in the world:
The operating costs of Australia's superannuation funds are among the highest in the Organisation for Economic Co-operation and Development (OECD), and the Super System Review concluded superannuation fees were "too high". The Grattan Institute estimates fees have consumed more than a quarter of returns since 2004. Although the Inquiry notes the difficulties of comparing costs or fees across funds, especially internationally, the evidence suggests there is scope to reduce costs and improve after-fee returns (see Chart 4.1).
The Draft Report also found that fees had not fallen in line with what could have been expected given the substantial increase in scale, which will dramatically reduce consumer's retirement nest eggs:
Fees can significantly affect retirement incomes. The Super System Review found that reducing fees by around 40 per cent — or 38 basis points — for the average member would increase their superannuation balance at retirement by approximately $40,000 (or 7 per cent)…
As I have noted previously, in a well functioning and competitive market, average fees would have fallen as the value of funds under management has risen. This is because superannuation is largely a fixed cost business, and it should not cost ten times more to manage $1 billion of funds under management than it does to manage $100 million.
However, despite the huge explosion of superannuation balances since the superannuation guarantee (compulsory super) was introduced in 1993, average fees have barely changed, as clearly illustrated above.
All of which suggests that Australia's superannuation funds are not just inefficient, but are gouging members – helped along of course by our system of compulsory contributions, which has provided the industry with a "sheltered workshop" within which to operate.
There are currently few better businesses to be in than superannuation: one of Australia's premiere rent-seeking industries.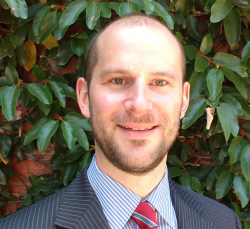 Latest posts by Leith van Onselen
(see all)