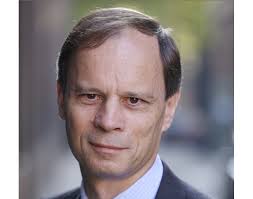 FTAlphaville explains:
The 2014 Sveriges Riksbank Prize in Economic Sciences in Memory of Alfred Nobel has been awarded to Jean Tirole, a French professor of economics at the Toulouse School of Economics for his analysis of market power and regulation.

As the release from Nobelprize.org explains, Tirole's contribution comes in figuring out the costs of information asymmetry and regulatory arbitrage :

Which activities should be conducted as public services and which should be left to private firms is a question that is always relevant. Many governments have opened up public monopolies to private stakeholders. This has applied to industries such as railways, highways, water, post and telecom- munications – but also to the provision of schooling and healthcare.

The experiences resulting from these privatizations have been mixed and it has often been more difficult than anticipated to get private firms to behave in the desired way. There are two main difficulties. First, many markets are dominated by a few firms that all influence prices, volumes and quality. Traditional economic theory does not deal with this case, known as an oligopoly, instead it presupposes a single monopoly or what is known as perfect competition.

The second difficulty is that the regulatory authority lacks information about the firms' costs and the quality of the goods and services they deliver. This lack of knowledge often provides regulated firms with a natural advantage.

Then came the work of Tirole, who showed that it was wrong to assume that there was either perfect price competition or monopoly in private markets, and that price caps could provide dominant firms with strong motives to reduce costs – a good thing for society – but also permit excessive profits – a bad thing for society.

A good example comes in private sector cooperation on patents, which if enforced correctly can end up benefiting everyone, by allowing the cost of development to be recouped.

In that sense, Tirole's work is especially relevant to the challenges being faced by today's media industry, where near perfect competition driving prices below break-even cost rates, creating a race to zero driven by advertising subsidisation.

From the Nobel release:

Traditionally, undercutting prices has been disciplined under competition law, because setting prices below production costs is one way of getting rid of competitors. However, this is not necessarily true of all markets. Consider the newspaper market, for example, where giving away papers for free can be a way of attracting readers and thus new advertisers to cover the losses due to production and distribution. In this case, it is doubtful whether undercutting should be banned. Along with Jean-Charles Rochet, Tirole has increased our understanding of these platform markets where there is a strong link between players on different sides of a technical platform, such as readers and advertisers in the case of newspapers. Other examples of similar platforms are credit/debit cards, search engines, and social media.
More here.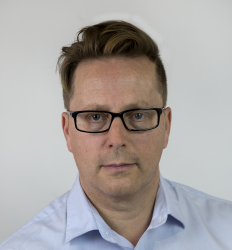 Latest posts by Houses and Holes
(see all)