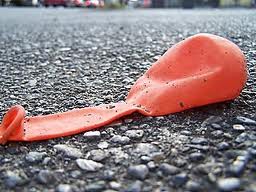 by Chris Becker
Last night saw the release of two key important metrics in the ongoing fight against deflation in the Northern Hemisphere by the ECB and the Fed.
First, following some very lacklustre Euro-wide consumer confidence figures (something that's been repeated worldwide), the very closely watched German CPI print for September came in as dead flat – no change, with the yearly figure remaining at a paltry 0.8%
Up next was the Federal Reserves preferred inflation gauge, the price index for personal consumption expenditures (PCE), which is up only 1.5% over the year to August, in a definite downtrend and over two years in a row below the Fed's target level at 2% – heres the chart from the WSJ: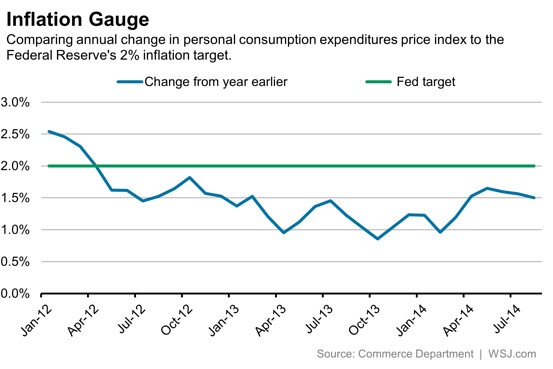 Now, why is this a problem? Lower consumer prices should constitute good news, but the reality is at a macro level this indicates a stark absence of aggregate demand – a harbinger of structural unemployment and/or inability for the economy to grow at a meaningful pace (i.e not just a headline GDP print, but actual prosperous growth)
It seems the central bank mantra of being scared witless by inflation – particularly the ECB which seems to have an overhang of the events in the Weimar Republic given its German-centricity – is pushing them into what could be even worse, deflation.
What is causing this lack of inflation? Wages, where in the US, median incomes have not moved – and former President Bill Clinton knows why:
From CNBC:
"Median income hasn't gone up for three reasons," Clinton said. "One is the labor markets aren't tight enough, and we haven't raised the minimum wage as we should. And the second reason is we haven't changed the job mix enough, to raise the median income and have more poor people working into it. The combination of jobs has to pay, on average, higher wages."

"Gross domestic product growth doesn't lead to growth in median incomes because company after company takes more of its profits and spends it on dividends, stock buybacks, management increases … and less on sharing it with the employees broadly," said Clinton …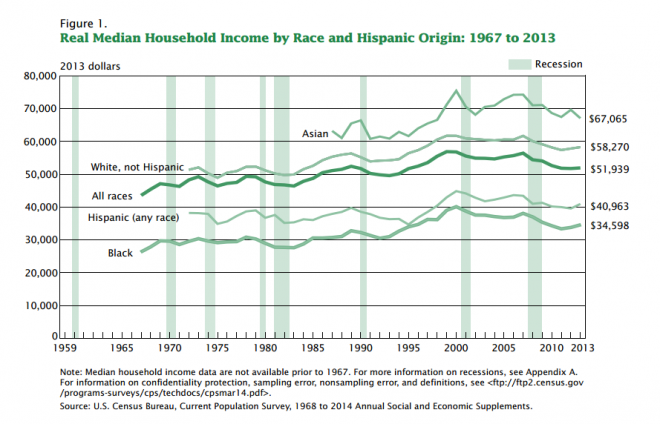 Slick Willy is on the money. Perhaps the focus shouldn't be on whether or when to raise rates to stifle the hereforeto absent inflation monster or providing speculators on Wall Street a new $200K car every year, but instead consider how to increase aggregate demand by putting all those unemployed Europeans back to work and paying the middle class of the United States what they're worth.
Latest posts by Chris Becker
(see all)