In the lead-up to the 2013 Australian federal election, the issue of housing affordability received zero attention from Australia's major political parties, and no public debate.
For example, of the 48 discussion papers outlining the Coalition's policies on just about everything – including such useless topics as "creating a green army"- there was no policy on the single biggest purchase anyone will make and by far the biggest asset class in Australia.
By way of comparison, compare Australia's neglect of housing policy against the above debate on New Zealand's "housing crisis", aired last week on Prime Time, where the issue of housing affordability is 'front-and-centre' of the upcoming New Zealand election.
We should also not forget that the RBNZ has implemented macro-prudential controls on riskier mortgage lending, which has helped to cool house prices, whereas the RBA and APRA have pushed-back on such measures in Australia.
The sad thing is that there is a lot the Australian Federal Government could do to help restore housing affordability. Whether by amending the tax system to limit negative gearing (which inflates housing prices without boosting supply) and removing the capital gains tax discount on investment homes, coordinating infrastructure and land release, or providing fiscal incentives/dis-incentives to states and territories on housing supply, there is a clear role for the Federal Government.
In the end, perhaps Australians have ourselves to blame. Governments are inherently reactive and they tend to respond only when community pressure becomes too big to ignore. As long as Australian's remain silent about housing, so too will our politicians.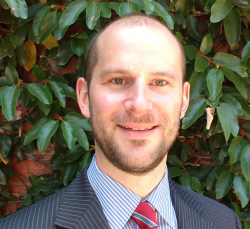 Latest posts by Unconventional Economist
(see all)