See the latest Australian dollar analysis here: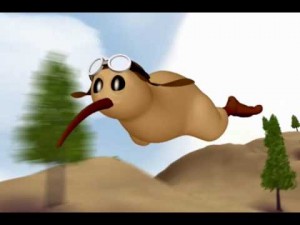 by Chris Becker
As distasteful as having an ex-financial speculator as your country's leader, I'd still rather have former FX trader John Key than a Luddite as my Prime Minister. Because at least he knows how to smack down the currency in co-operation with its central bank, the RBNZ – from Bloomberg:
The kiwi dropped against all 31 major counterparts as Prime Minister John Key was reported as saying currency needs to be weaker.

Prime Minister Key said the so-called Goldilocks level for the nation's currency is around 65 cents, Interest.co.nz reported, citing comments to reporters.

"We are interpreting this as intervention," Sam Tuck, a senior currency strategist at ANZ Bank New Zealand Ltd. in Auckland, said of today's currency sales data. The kiwi "is likely to remain under pressure while people digest this, but I don't think that today's data should really surprise the market. The RBNZ has been very clear about this."
Of course the Kiwi sank like a flightless bird while the Aussie continues to fall in sympathy as the RBA characteristically sits on its hands. The RBNZ released formal details of its intervention in the market today as well:
New Zealand's central bank said today that it sold a net NZ$521 million of the local currency in August, the most since July 2007.
By the way I found out today that RBNZ's chief Graeme Wheeler is paid $600K NZD, or just over $500K AUD while Captain Glenn gets $1m AUD or nearly double.
Can I suggest a productivity improvement at no cost to the Australian taxpayer?
Latest posts by Chris Becker
(see all)