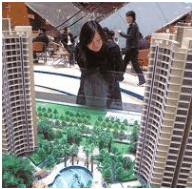 Another day, another report of foreign investors in Australian property slipping through the Foreign Investment Review Board's (FIRB) net, this time from The AFR:
Real estate agents and property lawyers are willingly helping foreign investors to illegally buy prestige homes in Melbourne and Sydney, says buyers' agent David Morrell…

Mr Morrell likened the powers of the FIRB to "a slap in the face with a wet lettuce". He said estate agents, whom the FIRB relied upon to report foreign buyers flouting the rules, were looking the other way in return for higher commissions…

He said Chinese nationals were buying homes at 20 per cent to 30 per cent premiums to the local marketplace, causing a domino effect where other vendors believe their properties are worth more, meaning local buyers cannot compete.

…he said, FIRB rules needed to be enforced and there needed to be much harsher penalties for those that break the law. He also called for agents and lawyers to be disqualified and banned if they facilitated illegal deals.
When viewed in light of recent reports from the Australian Bureau of Statistics, real estate agents, industry professionals, UBS investment bank, and the Australian Treasury, it is clear as day that the official FIRB data on foreign property investment is inaccurate. Taken together, these reports also categorically debunk the notion that foreign purchasers of Australian property are an insignificant share of demand and are not working to price locals out of the market.
So what should Australia do? Another AFR article over the weekend suggests that Australia should raise taxes/fees on foreign property buyers:
A proposal to hit Chinese property ­buyers with extra stamp duties or fees is under active consideration by a ­parliamentary committee charged with finding a solution to the nation's housing affordability crisis…

The parliamentary committee is looking at a number of options, ­including a charge on Foreign ­Investment Review Board approval for residential property.

An even more dramatic measure to be considered by the joint-Coalition and Labor committee – due to report in October – is whether extra stamp duty should be imposed on all foreign buyers…

Proponents argue that as well as ­generating extra revenue for government, the measure would be similar in concept to the royalties charged by states like Queensland and Western Australia on iron ore shipments.
I have no issue with such charges being levied on foreign buyers, although I doubt they would be particularly effective.
The major problem with foreign property buying is that the FIRB's rules are not being adequately monitored or enforced. For instance, FIRB has, since 2010, failed to prosecute any foreign buyer for breaching the foreign ownership rules, and has also admitted that it is incapable of monitoring/enforcing whether a foreign temporary resident has sold their home within three months of departing Australia. Surely properly monitoring and enforcing the rules, including applying stiff penalties for foreign buyers and facilitators of transactions that flag the rules (e.g. lawyers and real estate agents), should therefore be the first point of attack?
While we are at it, why not also require that all buyers of pre-existing housing in Australia provide proof of citizenship/residency, with real estate agents required to highlight the rules at the point-of-sale and conveyancers required to check-off and report breaches at settlement?
As it stands, the foreign ownership requirements in Australia appear to be nothing more than window dressing, and the first best solution is to ensure that compliance with the rules is properly monitored and enforced.