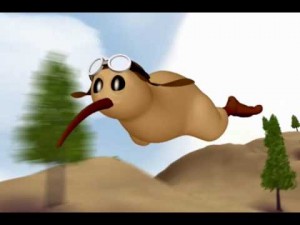 by Chris Becker
Over the weekend, NZ Prime Minister  John Key's incumbent National party won the general election in a clear majority. The effects of a third term for the conservative (ish) party on the South Pacific nation are being felt and discussed already, with the consensus rising that budgetary and social welfare reforms will continue and probably expand into other areas in a pro-business, conservative sense.
From a worldview, that is – according to the multi-trillion dollar FX market – this stability in government and policy are likely to underpin the direction of the inflated Kiwi, the NZD.
The NZD has had a significant pullback from circa 88 cents to 81 cents against the USD in recent weeks, which has given the largely agricultural economy a small reprieve, but there is likely to be a small rally on short covering and some minor USD weakness following the election.
The post-GFC technical chart for NZDUSD shows significant resistance at 88 cents, with a stable trendline from its lows that should be watched closely, but is likely to become strong support around 78 to 80 cents: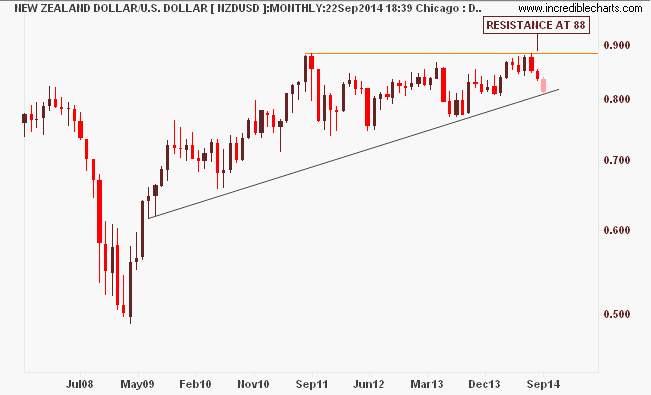 What is making the NZD so strong is its relatively high interest rates which has risen 1% from January this year to currently 3.5% – a huge return compared to the sub 1% rates available in the rest of the world, and much better than the paltry 2.5% available here in Australia – a rate likely to go down than up given the weakening economy.
Not only is this affecting the AUDNZD cross, but against Euro, Yen and Pound Sterling – all elevated due to the simple rate differential: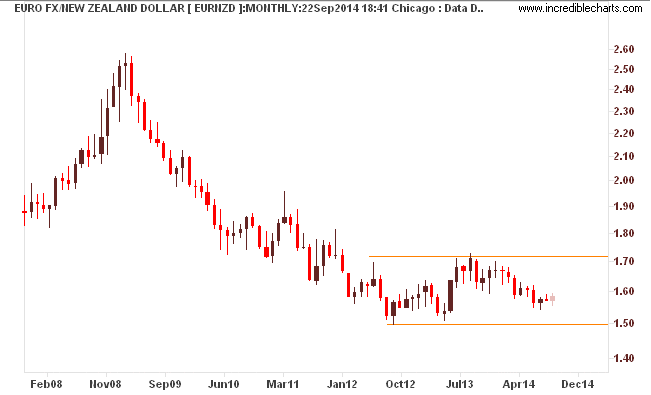 This strength is causing a loss of confidence in the heart of New Zealand's export-based economy – its agriculture – with farming sentiment falling even post-election as more than a third of farmers expect the rural economy to get worse (only 20% expect improvement) with nearly half expecting their own business to get worse.
It does suck having a stronger currency if you're a commodity price taker. Luckily (sic) thanks to Key's victory, similar to John Howards in the early part of last decade, this endorsement is likely to put a floor under the NZ housing bubble and thus solidify the NZD as a "safe harbor" currency in a world of ZIRP or even NIRP.
Latest posts by Chris Becker
(see all)