See the latest Australian dollar analysis here:
If you want a clue as to why the Australian dollar is suddenly weak, here's one from Goldies:
Recent broad sell-off reflects increasing demand concerns
Commodities have sold off across the complex over the past week, following a number of macroeconomic and "micro" commodity-specific events. In the main, it appears that demand concerns were the primary driver, with weakerthan- expected Chinese import and inflation data, comments by the Chinese premier that structural reforms rather than credit expansion would be relied upon to underpin growth, together with European growth concerns, all contributing. While a stronger US dollar and higher US yields have contributed to the decline in precious metals prices, the extent to which this has affected the other commodities is more ambiguous given that, in part, it reflects an improving outlook for US growth.

Supply differentiation has driven significant dispersion ytd
In most cases, the recent move lower represented the continuation of trends that began earlier in the year – with oil (brent, -c.12% ytd), copper (- 8%), iron ore (-39%), thermal coal (-21%), corn (-21%) and soybeans (-20%) falling sharply, primarily owing to bearish supply dynamics. More specifically, in oil, Libyan and non-OPEC output has been improving (although risks around Libyan output remain high). By stark contrast, for aluminium (+21%), zinc (+11%), nickel (+33%) and palladium (+22%), the recent sell-off represented the largest price correction of the year to date, following a period of strong outperformance, in turn generally a result of more bullish supply dynamics.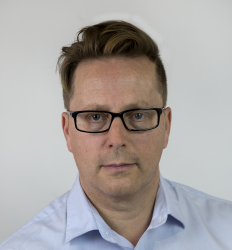 Latest posts by Houses and Holes
(see all)